If you're looking for headphones for the gym you're going to need a pair that will stay put no matter what moves you're doing. It's no secret that music motivates us during workouts; however, when headphones are suddenly jerked from our ears while exercising we lose concentration and motivation. Bluetooth seems to be the way forward, with no long cables to think about and vast improvements in sound quality from early models Bluetooth headphones seem to be THE way forward So here are 3 of the Best Bluetooth Headphones for Working Out
3 Of The Best Bluetooth Headphones for Working Out Right Now
1. Beats Powerbeats 3
I think it's safe to say that Beats have shaken their reputation for producing high priced, over-expensively marketed, awful sounding headphones. The Powerbeats 3 are the first pair that didn't make me cringe. Previous models have sounded far too bass heavy and haven't been a pleasure to listen to a wide range of music on, but the Powerbeats 3 have been great. The Powerbeats 3 are very comfortable to wear thanks to the design of the ear hook. They stay in your ears without problems. The sound they give out is also very rich and punchy.
I included these in my list of best Bluetooth headphones for working out because they not only fit very securely in both ears, but they are also sweat resistant, meaning you won't have to worry about them getting damaged no matter how much of a sweat you work up.
The Powerbeats have a hook that wraps around each ear, they connect via a single cord which goes behind the neck. Even better is the fact that the Powerbeats3 contains a remote that allows you to control your music, adjust the volume, and even answer incoming telephone calls.
The bass is both deep and well balanced, the audio does not become overpowered, which gives a rich and clear sound.
If you are someone who prefers earbuds to over-ear style headphones, the beats Powerbeats are my recommendation. Check out the FULL REVIEW VIDEO here.
Beatsbydre.com | Amazon
2. Monster iSport Freedom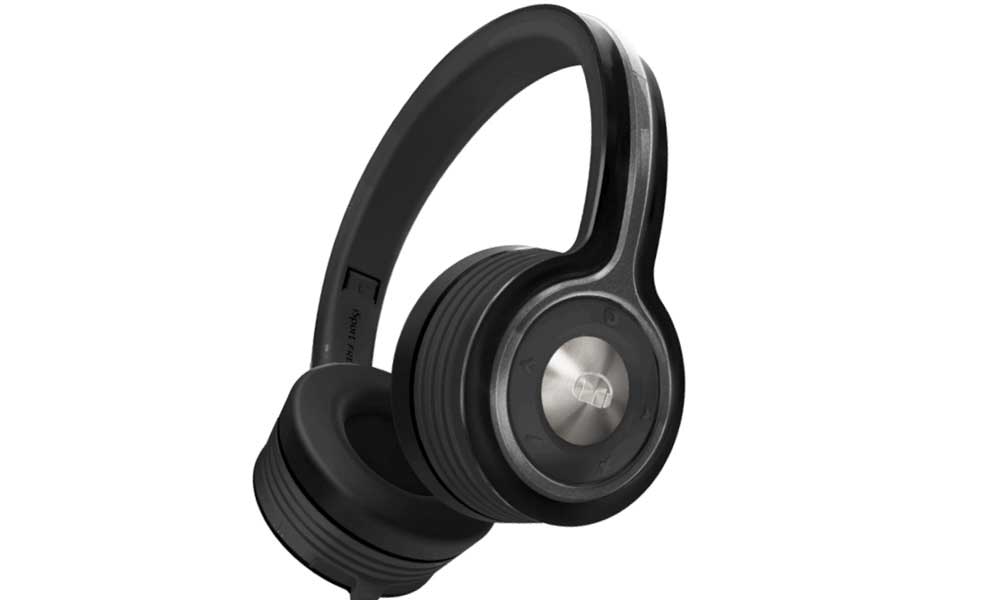 These are what most people want out of a Bluetooth sports headphones. They not only look great, the ear cushions make wearing them comfortable, they also feel very strong and well built. You will also feel much safer running in the dark thanks to the reflective design of Monster iSport Freedom. They are available in black too, if bright yellow isn't your thing.
They have a detachable cable if you want to use them as regular headphones, so if the batteries run out you have that extra option. 
Sound quality is just as good on these Monster iSports as the Powerbeats 3. Very crisp and bass heavy, but not too much. The majority of the sound stays in your ears; however, there is a small amount of sound leakage.
Monsterproducts.com | Amazon
3. Jabra Sport Pulse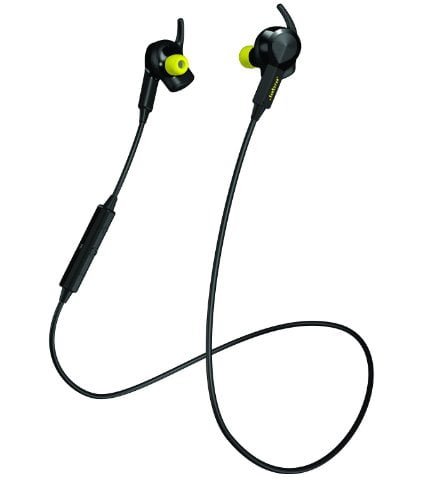 These are perfect for anyone who is extremely serious about fitness and had to be included in this best bluetooth headphones for working out list. Firstly, the Jabra Sports Pulse headphones are extremely durable and feel very well built; one of the downsides, however, is the battery life is only four and a half hours. The low battery life may be down to the added features these come with.
The extra features include heart rate monitor, GPS, inline microphone, and playback controls. Yes, that's right they have a heart rate monitor function.
Coming in at $199, the Jabra Sports Pulse headphones are a little more pricey. But with features to greatly enhance your workout routine the price may be justified.
Jabra.com | Amazon