ListedFit is reader-supported. When you buy through links on our site, we may earn a small commission.
When it comes to finding the perfect pair of trainers, fit is crucial. I have often heard people discussing whether New Balance shoes are true to size, so I decided to do some research to help address this question.
New Balance is a well-known brand that offers a wide variety of shoe styles to accommodate different foot shapes and preferences.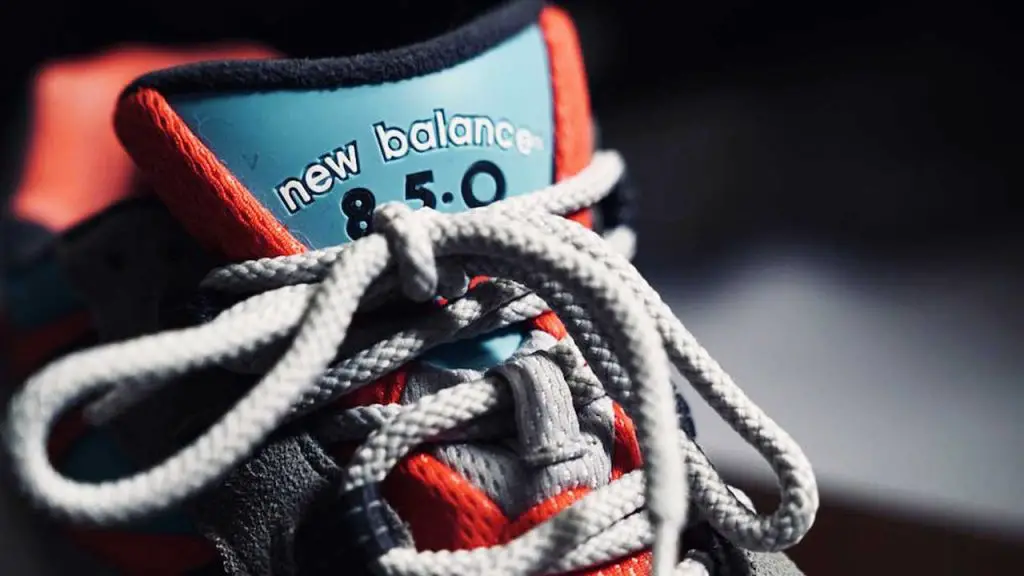 Quick Sum-Up…
Generally, I found that New Balance shoes tend to run true to size for people with average feet, which means if you normally wear a specific size, you'll likely fit the same size with New Balance shoes too.
There are some exceptions, particularly with unisex shoe styles where women might need to size down.
Additionally, if you have wider feet, you might want to consider going half a size or even one size up, according to your foot size and width. In any case, it's important to try on shoes before you buy, as different styles may vary in fit.
Table of Contents
Size and Fit for Different Models
New Balance 530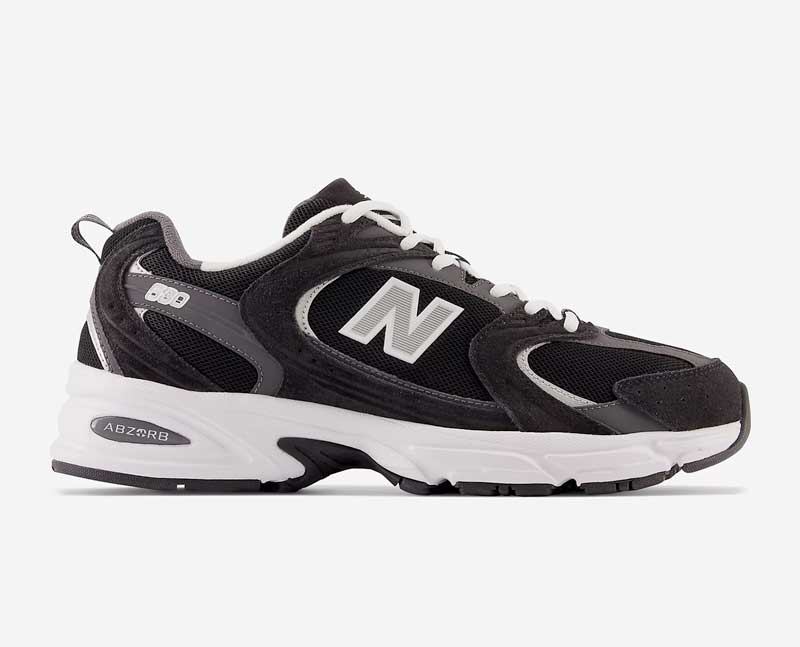 When it comes to the New Balance 530, I've found that these sneakers tend to run true to size. However, it's always a good idea to refer to the New Balance size chart and consider the width of your feet. Wide feet might require going half a size up for better comfort.
New Balance 574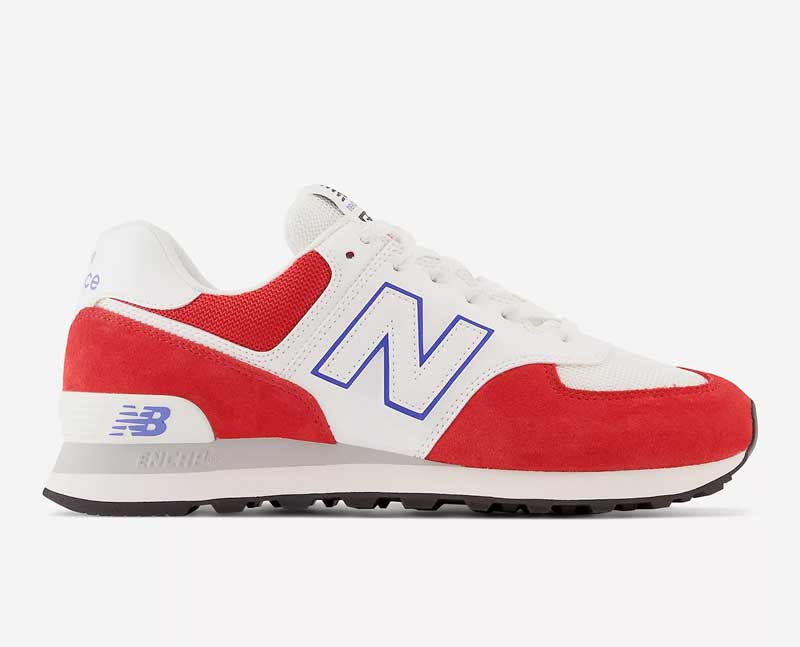 The New Balance 574 is a popular model, and from my experience, they generally run true to size. But, as with the 530, it's essential to take the width of your feet into account.
New Balance 990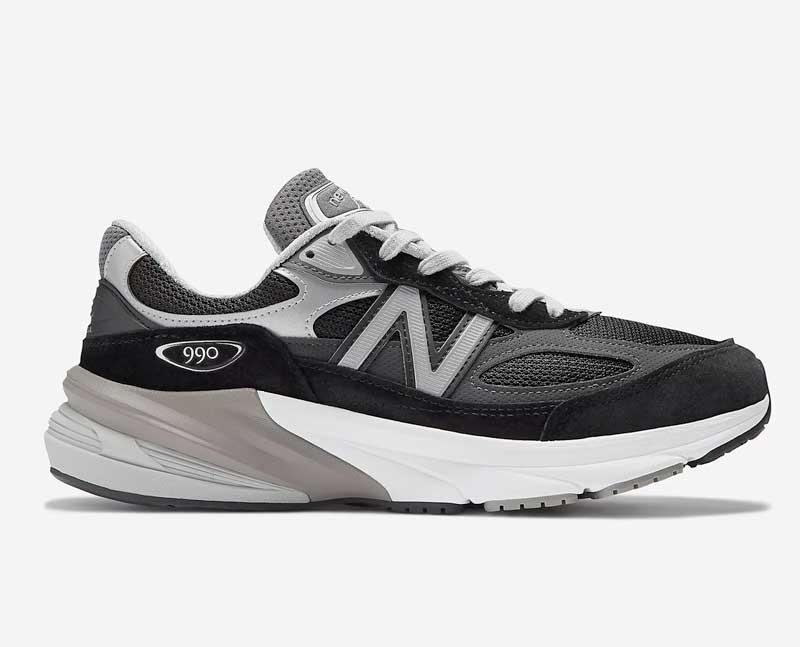 The New Balance 990 is another model that tends to run true to size, but some users have reported that they can be a bit narrower compared to other New Balance shoes.
New Balance 550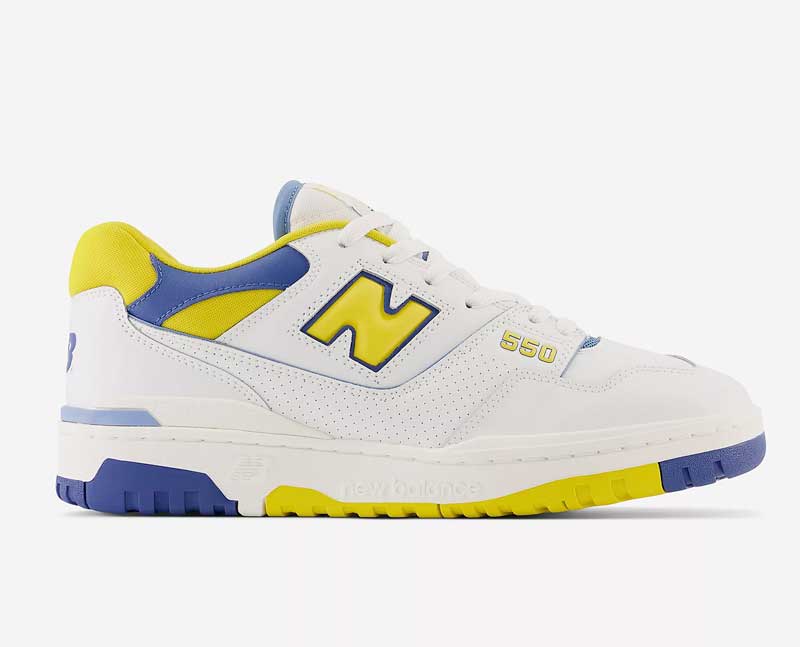 As for the New Balance 550, they tend to run true to size as well. However, it's always important to consider your personal comfort and the width of your feet when selecting the right size.
While most of these New Balance models tend to run true to size, it's important to consider your foot width before making a decision. If you have wider feet, you might want to consider half a size larger for these shoes.
Always refer to the New Balance size chart and try on shoes whenever possible to ensure the best possible fit.
New Balance Compared to Other Brands
When discussing shoe sizing, it's essential to compare New Balance to other popular brands like Nike and Adidas. Each brand has their own characteristics when it comes to sizing and fit, so let's take a closer look at them.
Nike Shoes
My experience with Nike shoes is that they usually run true to size or sometimes slightly bigger.
New Balance and Nike sizing can sometimes differ slightly, as each brand has its own unique fit and sizing standards.
In general, New Balance shoes tend to run true to size or slightly larger than Nike shoes. However, this is not always the case, and it can vary depending on the specific shoe model and your foot shape.
To get the best fit, I always recommended to try on both brands in person if possible, or refer to the sizing charts provided by each brand on their websites. One thing I always do before I order is to read customer reviews to see if others have found a particular shoe model to run larger or smaller compared to their usual size.
Adidas Sneakers
When it comes to Adidas sneakers, I have noticed that their sizing tends to be a little more consistent than that of Nike shoes. However, some customers still report differences in sizing depending on the Adidas model.
New Balances have been known to run slightly larger than Adidas shoes.
In my experience, Adidas shoes alone do tend to be very snug overall.
Remember, it's not only about the length of your foot, but also the width. New Balance offers a wide range of widths, making them a good option for people with different foot shapes. They definitely offer more options than the other main brands
While New Balance shoes generally run true to size, it's crucial to consider the specific shoe model and how it may affect the overall fit when compared to Nike or Adidas.
Sizing and Width Considerations
Even though New balance run largely true to size, it's essential to explore all the different width options, measurements, and factors that contribute to getting the perfect fit in a pair of New Balance sneakers.
In this section, I'll discuss narrow and wide feet considerations and provide some insights into sizing charts and measurements.
Also, as a starting point, it may be a good idea to measure your feet in the proper way. Not just the length, but the width too. You may actually realise your feet aren't the size you've always thought they were and you may find that going forward you need to be ordering shoes of a different size.
Use the video below as a guide on how to get started with measuring your feet.
Do You Have Narrow or Wide Feet?
One of the better things about New Balance compared to many other brands is their availability of shoes in extended widths, from X-Narrow to XX-Wide, as mentioned on their official Size & Width Guide.
This variety allows individuals with wider or narrower feet to find the perfect fit. Most people don't actually bother to measure the width of their feet when it comes to sizing, but the fact is, getting a more precise fit on your shoes can actually be a massive game changer to both your comfort levels and your performance. Especially with running shoes.
It's important to remember that feet can change over time due to factors like age and pregnancy. Therefore, I recommend having your feet re-measured every year and trying shoes on both feet since our left and right feet may differ in length or width.
Tips for Choosing the Right Fit
Here are a few tips for when you order your shoes and try them on for the first time.
By taking these sizing and width considerations into account, you should be able to get near enough perfect fit with your shoes. Trusting these guidelines and measurements should provide a snug, secure, and comfortable fit, whether I have narrow, wide, or average-sized feet.
Don't Forget to Wear Socks
When trying on New Balance shoes, be sure to wear the socks you typically use for athletics or daily wear. This ensures a more accurate representation of how the shoes will actually fit during regular use.
The shoes should provide a secure and snug fit at the heel without friction or slippage. Your toes should be able to move freely in the toe box, and the midsole should be positioned correctly in the arch of your foot.
Be Aware of The 'Break-in' Period
New shoes often require a break-in period to achieve optimal comfort. During this time, the materials of the shoe can mold to your feet, allowing for a more customized fit.
Keep in mind that while some shoes may feel slightly stiff at first, they will become more comfortable as you wear them. If the discomfort persists after several wears, it may be an indication that the shoes are not the right fit for your feet.
Remember, each person's foot size and shape are unique, so it's essential to be patient while finding the perfect fit. Using the tips mentioned above, you can increase your chances of finding New Balance shoes that are true to size and comfortable for your specific needs!
Are New Balance Shoes Good for Comfort and Support?
In my experience with New Balance shoes, their focus on providing comfort and support is quite impressive. They have several features that cater to different foot types and needs, making them a popular choice among people with various foot concerns.
Let's dive into some key aspects of comfort and support, such as cushioning, arch support, and stability.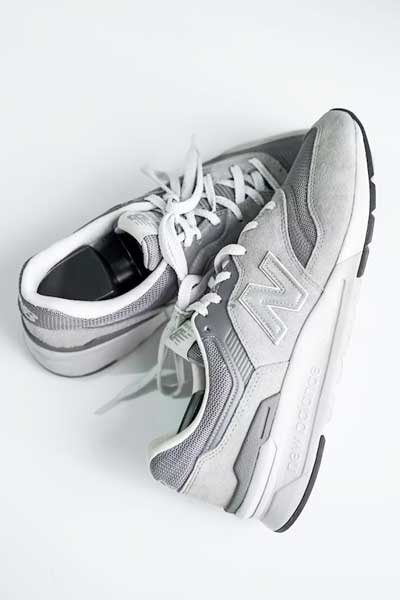 Cushioning
The cushioning systems used by New Balance are designed to provide both comfort and shock absorption. Most styles should fit perfectly straight out of the box and have additional support and cushioning to keep your foot comfortable even during the 'break-in period'.
Arch Support
Another important factor for some is arch support. I've found that New Balance offer shoes with varying degrees of arch support, which is beneficial for people with different arch types – high, medium, or low.
They design their shoes differently based on their style and your foot type. This attention to detail ensures that every individual can find a shoe that suits their specific arch needs.
Stability
Stability is crucial when it comes to shoes you'll be wearing for long hours or working out in. I appreciate that New Balance provides shoes with good stability features, like more snug-fitting heel counters and midfoot shanks, which do a good job in preventing heel slippage.
This focus on stability not only improves the overall comfort but also contributes to healthier foot mechanics to reduce the risk of injuries.
Conclusion
In conclusion, our exploration into the sizing of New Balance shoes has shed light on the brand's dedication to producing comfortable, well-fitting footwear.
In my experience I have found that, for the most part, New Balance shoes do run true to size, but I highly recommend taking the time to identify your unique foot shape and preferences to ensure the perfect fit.
With their vast selection of sizes, widths, and styles, New Balance has certainly demonstrated its commitment to catering to a wide range of customers.
So, whatever your activity is, and whatever your foot shape is you should be able to find a good fitting pair of New Balances.
FAQs – Are new Balances True To Size?
Do I Need To Size Up With New Balance?
When it comes to New Balance shoes, it's always a good idea to know your correct shoe size before purchasing. New Balance shoes tend to be true to size, but it can vary depending on the specific model and your personal comfort preferences.
Normally sizing up is recommended if you're trying on a shoe from a brand that has no wide fit options, the good thing is however that New Balance actually have a lot of options for wider fitting. Check out their official size chart here.
To ensure the best fit, I'd recommend trying on a pair in-store or checking out online reviews for the specific model you're interested in.
Also, don't forget to consider factors like the type of socks you plan on wearing.
Are New Balance Better Than Skechers?
* When it comes to sizing, in my opinion, New Balance are better than Skechers.
I feel that New Balance offer products with far better considerations for foot health than Skechers do. Also, I feel the sizing of New Balance shoes enables the users to get a more custom feeling fit.
* When it comes to just the overall range of shoes available for different activities and sports, again New Balance I feel offer a better product.
I feel the difference is that Skechers have been far more active on the marketing front than New Balance have in recent times.
Do All New Balance Shoes Fit The Same?
While New Balance shoes are known for their consistent quality, not all of their shoes fit exactly the same.
Differences in fit can occur due to variations in design, materials, and purpose. For example, a running shoe might have a different fit compared to a casual or lifestyle shoe.
New Balance also offers various width options, ranging from narrow to extra-wide, which can impact the overall fit. It's important to consider your own foot shape and width when choosing a pair.
To find the best fit, it's a good idea to try on different models in-store or read online reviews for the specific shoe you're interested in. And remember, your comfort should always come first!
Why Are New Balance So Popular Right Now?
New Balance has been gaining popularity for a few reasons. Firstly, they're known for their high-quality materials and craftsmanship, which provides great comfort and durability. Plus, they offer a wide range of styles, catering to various tastes and preferences.
Another reason is that New Balance shoes often strike a nice balance between performance and style, making them a popular choice for both athletes and fashion heads. They've also been collaborating with some big names and trendy brands, which has boosted their appeal even further.
Finally, New Balance has a strong commitment to ethical manufacturing, and many people appreciate that.
Are New Balances True to Size? Uncovering the Sizing Mystery