If you've ever wondered why Converse Chuck Taylor's are so widely used and considered
the best lifting shoes by many, here's why.
Trying them on you will notice that they're very flat; they're not springy like maybe a pair of Nike Airs that usually come with a massive air bubble on the sole along with a softer foamier sole. They're basic, flat and have a hard sole, and that's just what you need for lifting.
When it comes to moves such as the deadlift and the squat your balance is very important, you have to know where most of the weight is being sent to at the right time so as to be sure you are using proper form. A flat soled shoe is best for this.
The closer to the floor you can get your foot the better when it comes to moves like squats and deadlifts. Going barefoot or wearing socks is another great option for squats and deadlifts but be VERY careful as socks can of course be slippery and if you decide go barefoot be careful of hitting your foot on any gym equipment. Ouch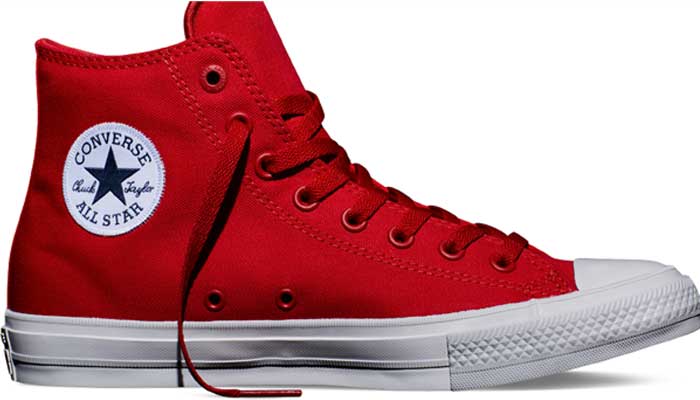 If you have never done squats or deadlifts barefoot before I recommend giving it a try. The difference is night and day compared to a springy pair of running shoes; if the difference is something you like then Chuck Taylors are a great cheap option.
What shoes do you lift in? We'd love to know! Comment below.