ListedFit is reader-supported. When you buy through links on our site, we may earn a small commission.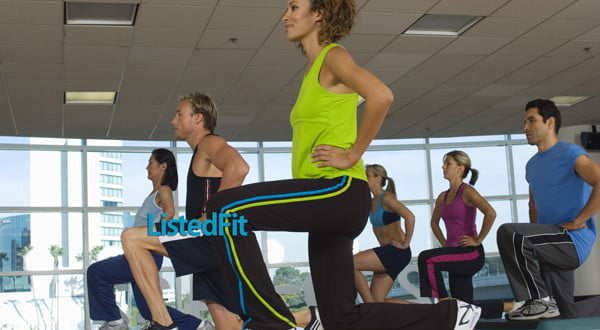 Most women aged over 50 like to do everything possible to reduce the tell tale signs of aging, and there are some exercise routines that can do just that. Even if you have experienced changes to your body due to menopause, you can still enjoy a feeling of well-being, and that sense of well-being that often accompanies menopause can be increased by the right well rounded exercise program.
The best fitness routine will incorporate body awareness motion, flexibility and range of motion movements, cardio exercise, and deep breathing techniques. In addition, you should strive to improve endurance and muscle strength by carrying out weight bearing exercises.
Exercise For Women Over 50
Cardiovascular Exercise
There are various cardiovascular routines available, depending on your limitations and what you are interested in doing. Some of the low impact options which are good for the joints include Jazzercise, cross country skiing, water and step aerobics, indoor cycling, belly dancing and simply hiking or walking. Some step aerobics and Zumba classes are low impact, although not all classes are, and you should go along to observe a few classes before making a commitment.
One option for anyone who is constantly busy and feels they do not have the time to exercise is to look for a class that splits up the routines; for example, you may want to aim for 20 minutes of stretching and toning, with 20 minutes of dumbbells.
Regardless of the cardio exercise that you choose, you can be assured that it is helping you in several ways. A regular exercise routine can increase your circulation, increase the body's metabolism, maintain a healthy body weight, improve alertness and mental agility and even help to prevent diseases.
Weight Bearing
Women between the age of 40 and the age when menopause occurs experience bone loss at a rate of 3/4 to one percent per year, in women aged between 30 and 80, the rate of muscle fiber loss can be as much as 30 percent. Bone loss and loss of muscle fibre can both be prevented by carrying out weight bearing exercises, and for the best results these should be incorporated into a workout, so that you can effectively increase stamina and target muscle strength. A weight bearing workout will need weight machines, a set of dumbbells or other equipment designed for weight loss.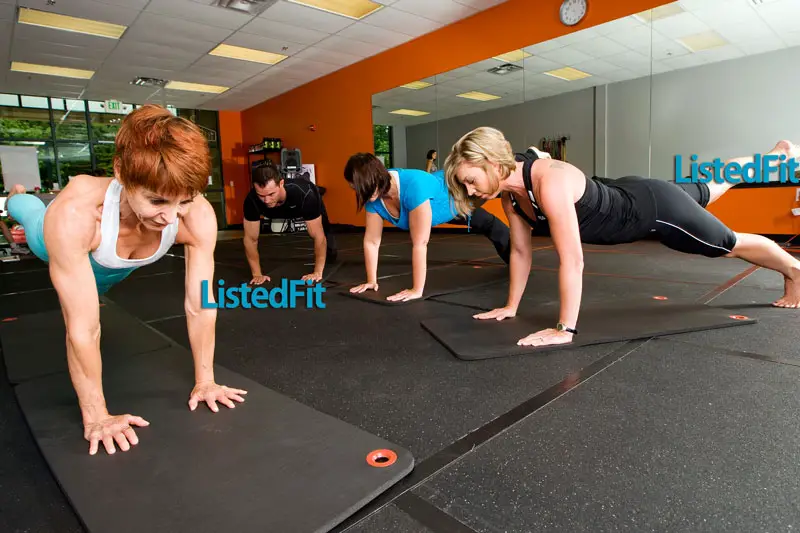 Flexibility And Range Of Motion
As women age, their ligaments and tendons start to change, leading to less flexibility in these areas. One solution is Pilates, an exercise form developed almost a century ago, and according to expert Brooke Siler, Pilates can help to improve balance, flexibility, posture and muscle tone as well as overall body awareness. A great workout might involve walking, then Pilates and then walking again, even if walking to and from your car.
Respiration And Relaxation
Most women find that the ageing process will mean that their lung capacity begins to decrease around the age of 40, and Pilates or aerobic exercises can help to strengthen the respiratory system. In addition to improving lung capacity, you will have the added benefit of feeling more relaxed.
ListedFit.com