Ad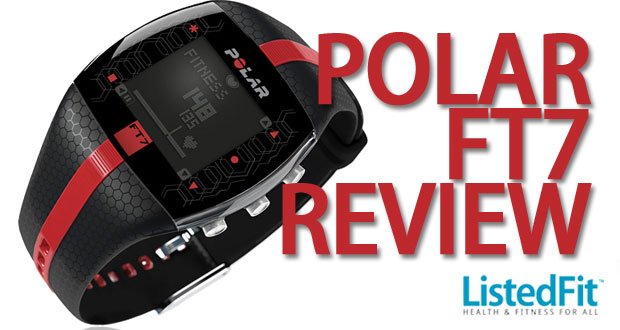 Not overstated by any means, the Polar FT7 is a basic heart rate watch that carries out its intended purpose. It sports basic functions that any good device functioning as a heart rate monitor should have.
It is a perfect choice for people who workout at the gym or exercise outdoors and need a trouble-free fitness solution to know how many calories they are burning, while keeping an eye on their heart rate during a cardio workout.
Arriving with a transmitter, which clips to a chest strap, the transmitter has a unique code and is supposed to only correspond with the heart rate watch with which it was intended to communicate with. This means if another watch is near the signal they will not get confused with each other. Furthermore the transmitter is able to communicate with exercise equipment that is in sync with other Polar devices.
Owners can give fat-burning and upper limit heart rates previous to exercising. Throughout the training session, the Polar FT7 will read and display the numerical rate along with a graph. For the duration of the training, the effect of the workout shows "fat burning" or "fitness rate". This depends on the present heart rate. This feature is very useful because it lets one know if they are effectively working out.
Count Calories
A calorie counter is included with the Polar FT7. It gauges the quantity of calories that are burned while exercising. All training data is stored following each workout. This data can be accessed any time to learn the average and maximum heart rate and the duration of the session. It also shows the total time the rate stayed in the target range. Also along with all this, it is possible to review the reports weekly to find out the total training times, the number of workouts and the total calories that have been burnt.
Pros of the Polar FT7 Heart Rate Watch
— Measures heart rate as percentage of maximum rate and in BPM
— Affordable, under £70
— Has surprising bonus of syncing with all machines at the gym
— Water resistant
— User friendly with easy setup
— Arrives in numerous fun colors including red and other favorite colors
— Batteries can be easily replaced by user
— Large viewing screen
— Retains data from training sessions until erased, and creates a weekly summary
— Settings can be easily changed when weight loss and fitness is accomplished, calorie burning stays accurate
— Accommodating with triathlon training because much of this training must be in heart rate zone.
Cons of the Polar FT7 Heart Rate Watch
— Can sync incorrectly to another person's machine that is working out in the same gym
— Neighbor's heart rate can be displayed on machine because of incorrect syncing
— Only basic features, no GPS or mileage feature
— Chest strap doesn't always work properly, fails to pick up heart rate
Conclusion
Even though the Polar FT7 is a very basic heart rate watch, this monitor fulfills the purpose very well. With its few basic functions, it is very sufficient, and for the most part is what any good cardio monitor should possess. It is a great choice for those who workout at the gym or for anywhere that people need a simple monitoring device for checking their hear rate during exercise. There may be a few cons, but in spite of these, most reviewers are very happy with the Polar FT7 and are changing their fitness workouts because it has inspired them to put more into their routines since they can keep an eye on calories burned and cardio heart rate when they are exercising.
Where to buy?
For the best price on the Polar FT7 see here.
We only recommend products we would use ourselves and all opinions expressed on this site are our own. This post may contain affiliate links that at no additional cost to you, the site may earn a small commission.