For cyclists/commuters looking for a break from the norm, this one's for you. The British made Whippet Folding Bicycle made of stronger stuff, 25CrMo4to be exact.It folds down a little different to other folding bikes.
Whippet Folding Bicycle – Slimmer and Stronger
Designed with slimline storage in mind, if you live in a smaller apartment or lack floor space to leave a bike lying around, you can hang this up on a wall and forget it's there. Plus, you can still wheel it around the city while folded as you'd expect.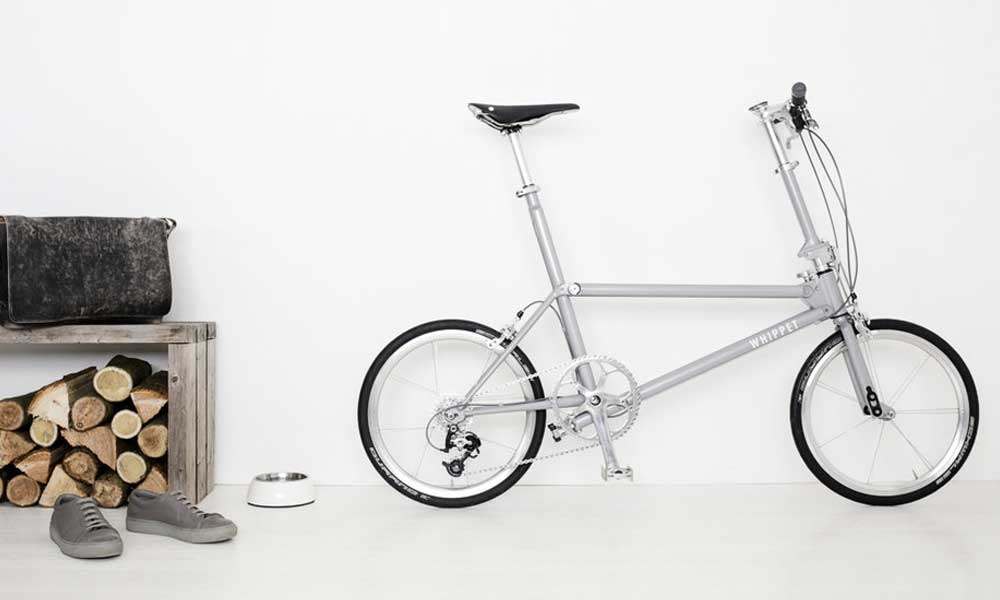 20inch wheels, adjustable saddle, and handlebar so it accommodates a wide range of sizes, up to 6″4 according to the website.
Check them out for yourself
Price: TBA