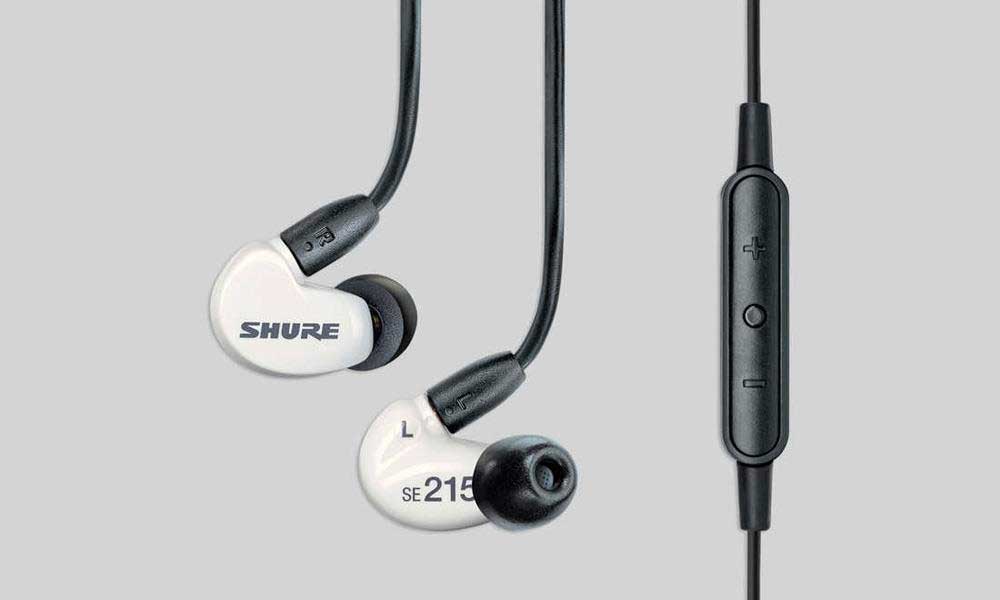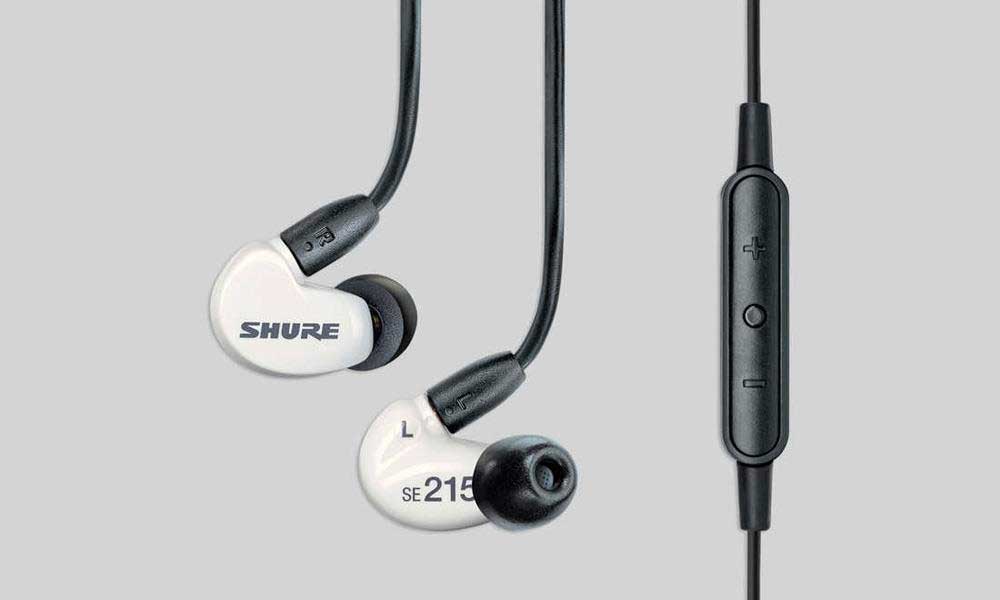 Question: Do the Shure SE215 earphones make good workout earphones, even though they're not actually advertised as such?
Before I start, I know that these are not advertised as 'sports' or 'fitness' earphones, so I do not expect them to have the same functions as a pair that is. But I appreciate that some of us don't want to spend a lot of  money on earphones that are only designed for working out in, we may want a high performing pair of headphones that can still perform well in the fitness/working out environment, so this is more of a review to find out if these could actually be used practically in the gym environment, and what are the drawbacks, if any, that I can expect if I do decide to start using them for my workouts.
So this isn't a normal review with a rundown of every and any feature, I am purely looking at the practicality of these earphones from a fitness perspective.
Now two things I have to note before I start is that these SE215s are not sweatproof/waterproof in any way on the packaging and secondly, I bought these with my own money, Shure did not send me these in a return for a positive review.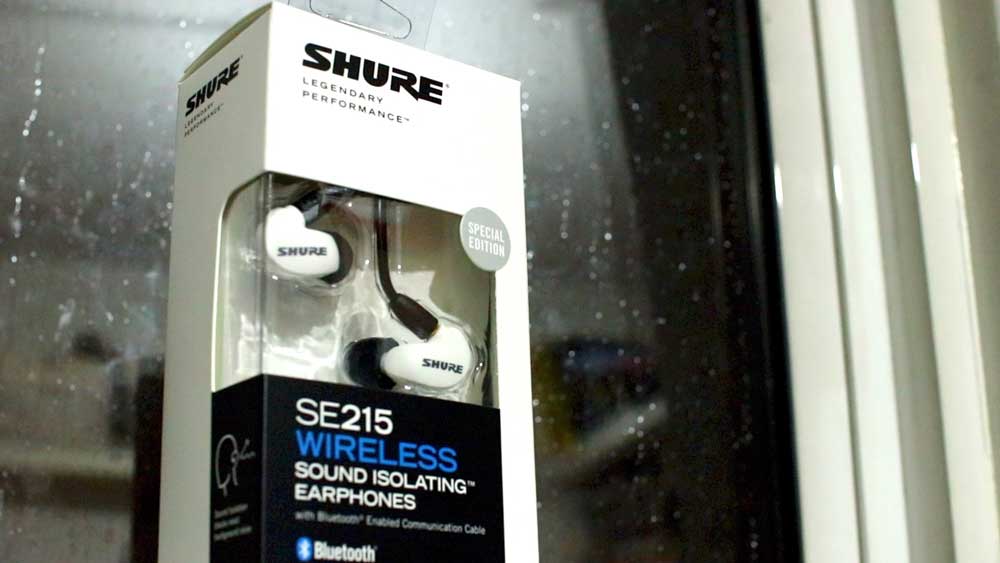 So with that out of the way, let's begin…
Good Things and Bad Things in order of me noticing them…
Good Thing
They come with a carry case. My opinion is this, any headphones that cost more than 50 dollars, should come with a carry case. These do, they also have a neat little belt clip too, so you can hook it to your gym bag or whatever.
Good Thing
You switch them on, and a robot American woman voice tells you how much battery time you actually have left, I currently have more than 6 hours battery to go which is awesome. Other earphones such as the Powerbeats 3 which as you know, I have a lot of love for, only give you a little sound to know they are connected via Bluetooth and nothing to tell you how much battery is left whenever you switch them on until they are actually nearly empty. Having a voice tell you how much battery time is left and that the earphones are on, is a very nice feature that saves you having to look for the little light to tell you if they're on or not.

Bad Thing
Wore them at the gym, all was fine. One thing I note about these headphones is the inability to clip them together around your neck in some way when you're not wearing them. Sometimes when I'm training at the gym, I take my headphones out to have a brief chat with someone or at times when I'm not actively listening to music and have to concentrate on something else briefly I just wear them around my neck. At these times, I like to be able to link them together to form a sort of makeshift necklace so that I have easy and quick access to them when I am ready to listen to music again without having to put them in their carry case. These don't allow you to do that as easily which could be looked at as a drawback but I understand that this wouldn't be a dealbreaker for many people
Good Thing
The sound quality is really good, as you'd expect from a high-performance pair like these, I actually think I have been spoilt a bit by the headphones I currently use for working out (Powerbeats) I say that because they have clear sound but really emphasize the bass without distortion and the extra levels of bass is something I have really gotten used to with my workout music. The abundance of bass makes your music sound more dramatic than it actually is, and submerges you into your own little musical world and helps you forget that your workout is strenuous. So now, when I put on a pair of different workout earphones, I'm always like "these need more bass". These have a good level of bass and sound great but not as much bass as the Beats. I was still able to feel submerged in my workout and forget all of the noises around me which is great.

Bad Thing
The cable is too long, in order to wear these comfortably while working out, you really need to do something about the length of this cable. I know that these aren't advertised as sports headphones as I've mentioned so I don't think Shure deserve a hard time for this. The earphones do come with a sort of wire-tidy type thing on the cable, but using this to shorten the cable just made the weight of each side a bit uneven so the earpiece on the left side slipped a bit and felt like it would fall out during cardio. I tried tucking the excess cable into the back of my t-shirt but it just made the earphones pull a bit especially when it came to doing squats with the barbell across my back, they dislodged a little from my ears, I'm sure I can find a way of making this cable a bit more tidy with a bit of sellotape maybe or a rubber band, not the worst thing but worth mentioning.
Summing things up
The Shure SE215s are a top quality pair of Bluetooth headphones, without a doubt. In terms of their design they're more suited for day to day commuting and generally listening to music in a situation that doesn't involve much movement of the body, but do they hold up quite well as a pair to workout with? The bad points I found won't really be deal breakers for everybody but they're worth taking into consideration, the bass levels are a subjective thing and the cable length may not trouble you. They are definitely not completely useless in the gym environment, the sound quality was very good, crisp and clear, the volume levels felt stronger than my beloved Powerbeats 3s so they did do a great job of drowning out other sounds around me as I worked out while keeping my music sounding clean and crisp, which at the end of the day is what I want when I'm working out.
Do you own a pair of Shure Se215 headphones? Do you workout with them, let me know in the comments below your take on these.
Shure SE215-CL-BT1 Wireless Sound Isolating Earphones
33 new from $147.48
4 used from $ 85.00
Free shipping
Buy Now
Amazon.com
as of July 15, 2019 2:48 am
Features
Detailed, lifelike sound with enhanced bass elevates audio performance in a convenient and portable mobile package.
Sound Isolating design featuring comfortable sound isolating sleeves blocks up to 37 dB of ambient noise for extended listening, without distractions.
Bluetooth 4 pairs with most phones, laptops and tablets, with up to 8 hours of battery life and 30 feet (10 meters) of range.
Multi-point pairing enables pairing of up to two devices transitions from the office to on the-go between multiple sources and media.
Control your world at your fingertips three-button remote and mic offers audio for phone calls, voice commands and other Voice-activated device features. NOTE: Refer the User Guide before use.