ListedFit is reader-supported. When you buy through links on our site, we may earn a small commission.
Let's face it. Nike is one of the biggest names in shoes for all lifestyles. 
Since the first release of Romaleos in 2009, Nike has proven they are committed to making some of the best shoes for weightlifting. 
In April of 2021, Nike shocked the weightlifting world with a new addition to their lineup, in the form of Savaleos. 
With two contenders, which Nike weightlifting shoe will reign supreme?
Weightlifting requires having the right equipment and gear, including shoes.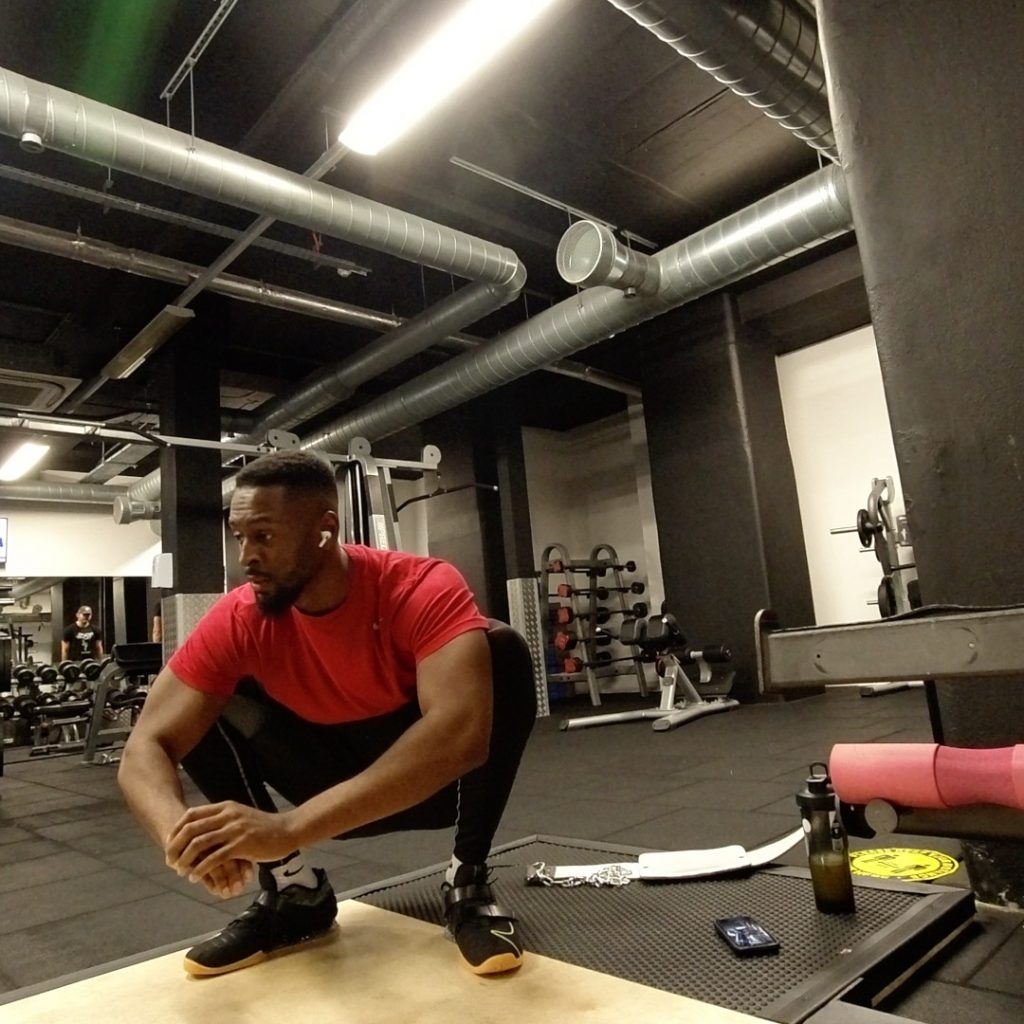 There are a few things a good weightlifting shoe must-have, whether you choose the Savaleos or Romaleos. 
The shoes should have an ample strap that helps secure the ankle. 
They should also have a heel wedge that helps to secure the ankle and put you in a good position to lift. 
The shoe needs a very flat and stable platform that will not compress. 
Weightlifting shoes should have perforation holes to allow for air circulation.
In my time I have worn a lot of weightlifting shoes that make many promises. 
For this review, I put both the Savaleos and Romaleos to the test. I put them through a lot of abuse to see how well they held up.
Table of Contents
Nike Savaleos vs Romaleos – What Are They Each Best At?
A lot of people are comparing the Savaleos to the Romaleos, ever since the new kid on the block made its entrance.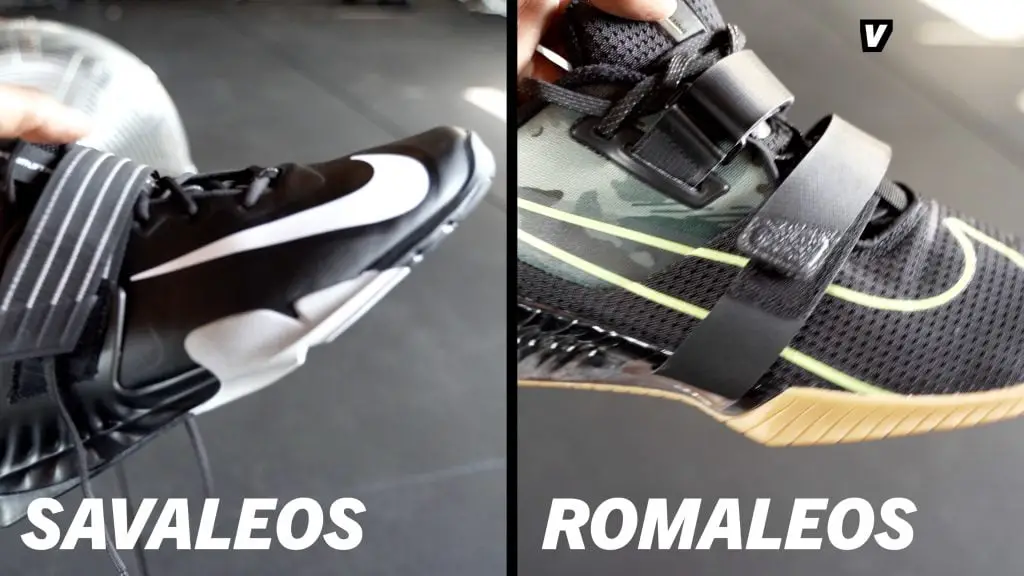 When they came out, I had to grab a pair myself because I wanted to see if they would be better than my Romaleos.
>>>Check out my recent Metcon vs Romaleos video HERE <<<
Both shoes have a wide, stable platform. 

Both shoes offer a supportive strap, and both are widely known for the strength and stability they offer. 
The Savaleos, I felt, were much easier to walk in than my Romaleos. 
I like the fact that Nike made them have less of a heel drop, which, in my opinion, equates to a higher level of comfort when walking. 
The reason Nike made the Savaleos much lighter in weight and more comfortable, is because they are intended to be used as a cross-training shoe as well, instead of only being a shoe for weightlifting. 
On the other hand, the Romaleos seem much stronger and more supportive. 
They are the gold standard for lifting and are considered a must for anyone who is serious about weightlifting. 
The Romaleos shine with their dual strap system. I have always loved wearing these shoes because the dual straps allow me to get a more secure fit.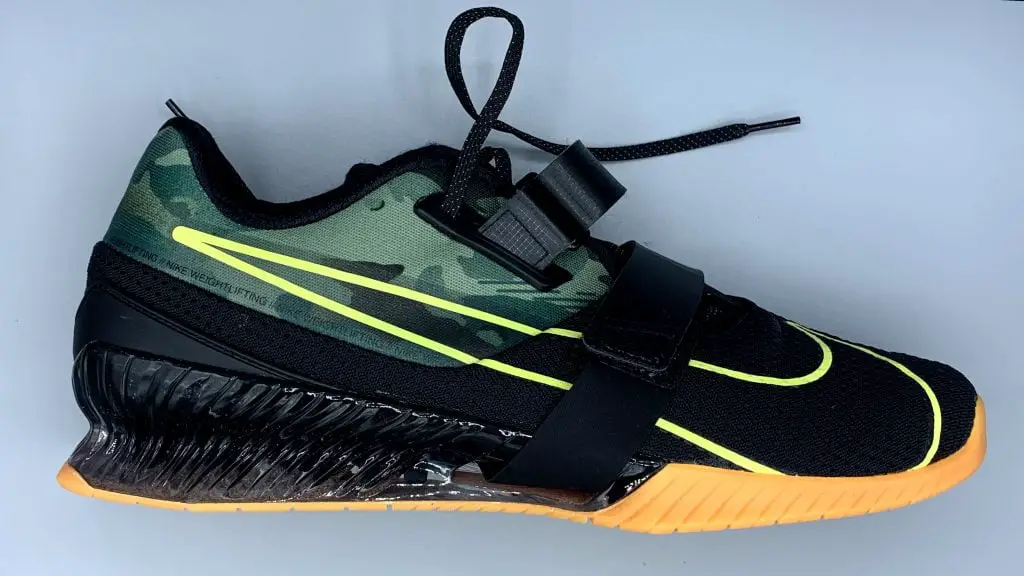 The Savaleos have a single strap, which is perfectly fine for weightlifting, but if you are accustomed to the dual strap of the Romaleos, you may find you cannot get the precise fit you prefer. 
When it comes to materials, I will have to say my Romaleos are the clear winner. The uppers feel much more robust than the Savaleos. Neither of the two offers much breathability, but I had no issues with either. 
Finally, we will get down to the price tag. People are going to naturally like the Savaleos because they are about 80 bucks cheaper than the Romaleos. 
Do Nike Savaleos Run Small?
If you are anything like me, you worry about shoe size. Wouldn't it be nice if every shoe fit to size correctly? Unfortunately, it seems almost every shoemaker has their own sizing algorithms that make purchasing the right size for your foot a little tedious.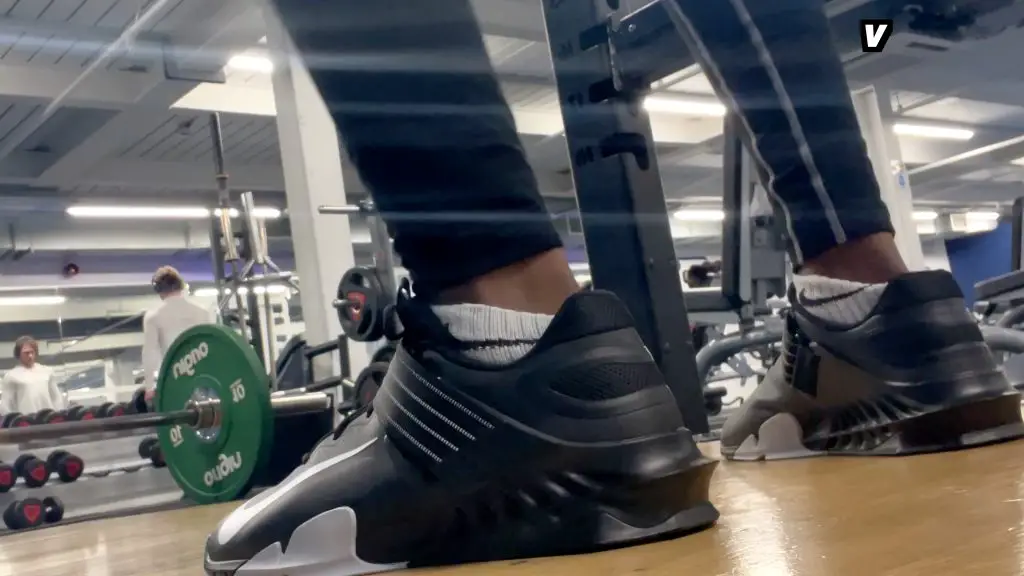 I wear a size eleven in sneakers, so I picked up a pair of Nike Savaleos in the same size. Unfortunately, I found them to be a little on the snug side. Although I want my weightlifting shoes to fit correctly, if they are too snug, I find my squats are hindered because my feet do not flex enough. 
I decided to purchase another pair of Nike Savaleos, but this time, I picked up an 11 ½. This was the perfect size for me, so I would say most people are going to need to go up a ½ size than what they normally wear in a sneaker. 
If you have wide feet, you may want to go up a whole size. Be careful with these shoes. They feel great if you can get the size down perfectly, but if they are making your feet feel cramped, you are not going to be on your game in the gym. 
So, take my advice and make sure to purchase a ½ size bigger. You will want to make sure you have enough toe room, without too much space that will leave your foot unstable. 
Are Savaleos Good for CrossFit?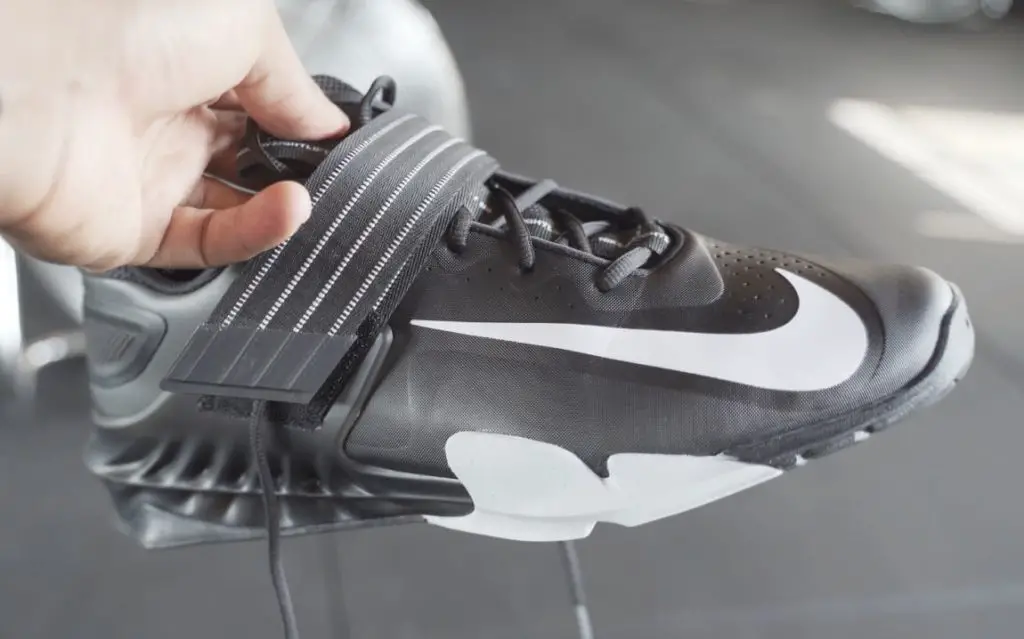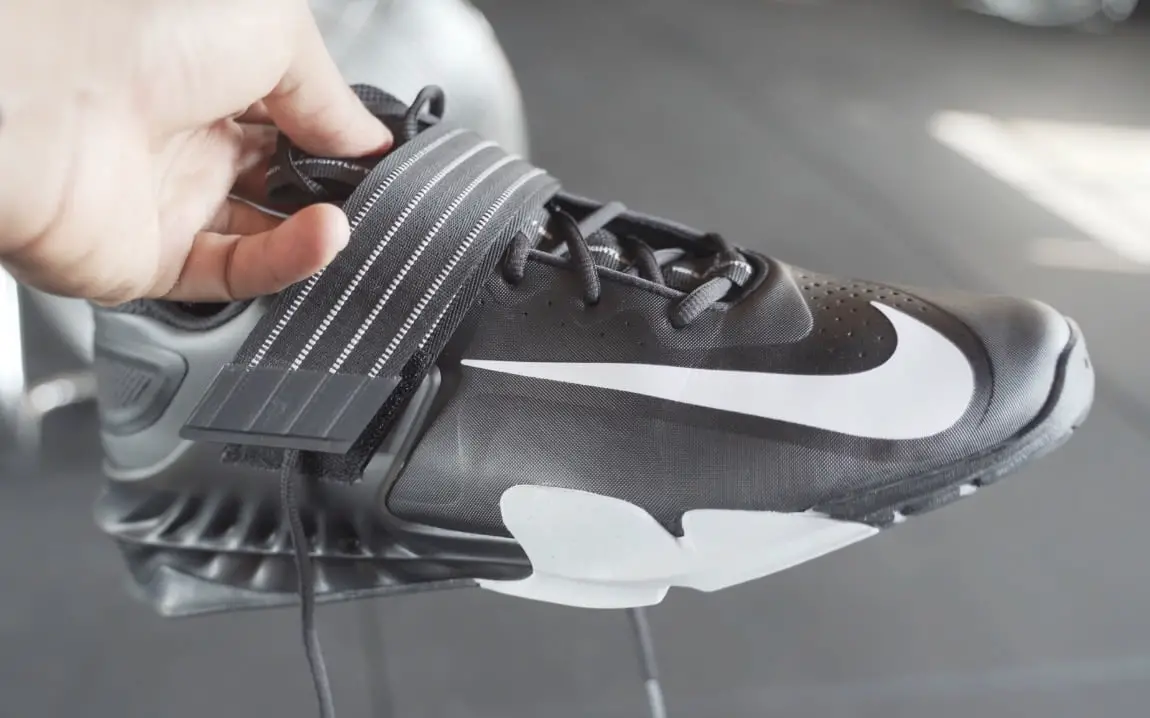 Nike Savaleos are not only for weightlifting. As I mentioned briefly above, they also allow you to participate in CrossFit. 
I wanted to try the Savaleos while doing box jumps, and I found they held up well and allowed my foot to flex just enough to make the jumps easier. 
The Savaleos, while marketed to be a good CrossFit shoe, may not work well on all aspects of CrossFit training.
Although they performed great for box jumps, they fell flat while rope climbing. There just was not enough outsole grip to make me feel secure while climbing. 
Of course, the Savaleos performed well when I was doing my kettlebell AMRAPs. These shoes are perfect when you need to plant your feet and stay stable. 
I would not exactly label these as a solid CrossFit shoe, but if you do both weightlifting and CrossFit, and want a shoe that will hold up well for both, you are likely going to like the Nike Savaleos. 
All-Rounder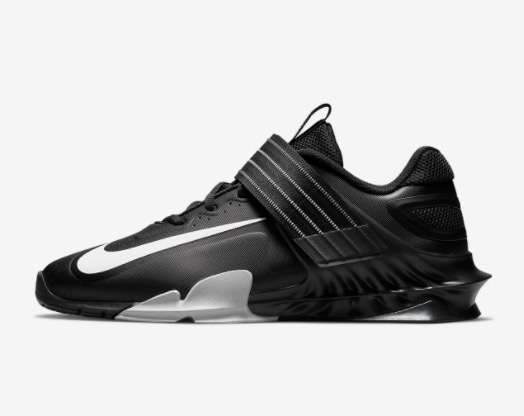 Nike Savaleos
Check Latest Prices
Bottom Line
Nike's attempt at a powerlifting/CrossFit crossover shoe
Pros
Lighter than the Romaleos
.
Cons
Lack of flexibility in the upper material.
old faithful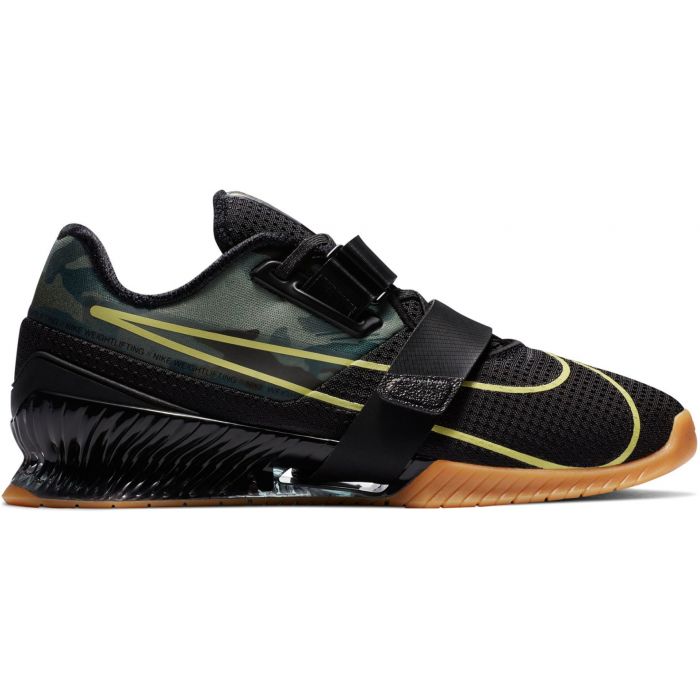 Nike Romaleos
Check Latest Prices
Bottom Line
Nike's strong, durable, sturdy lifters.
Pros
A great feeling and gives you more confidence in the squat to add more weight.
Cons
Heavier than the Savaleos.
Which Should I Buy Nike Savaleos or Romaleos?
Comparing one weightlifting shoe to another, especially from the same company, is not always easy. While both shoes have some similarities, I believe they are different enough to make a choice, depending on your fitness focus.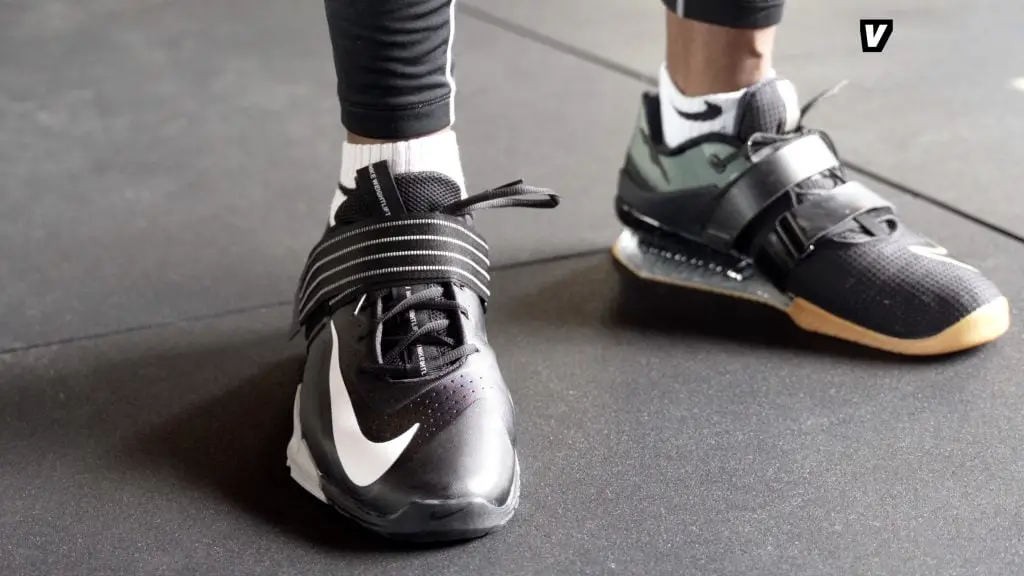 If you are a focused lifter, the Savaleos are likely not going to perform as well for you as the Romaleos. The Savaleos are not as sturdy and do not allow your feet to plant as well. They are much lighter in weight and flexibility, which is not a good thing when lifting. 
On the other hand, if you are just getting into weightlifting and lean more on the side of CrossFit, the Nike Savaleos may be perfect for you. I feel they would be ideal for beginning weightlifters because of their comfort and price tag. 
As a person who focuses more on lifting than anything else, I prefer the Romaleos. I have nothing against the Savaleos and was actually impressed with how they feel, but I just do not think they offer that bulky bedrock platform for lifting that my Romaleos offer. 
Does Nike Make the Best Weightlifting Shoes?
I go through a lot of shoes as an avid weightlifter, and I am always on the lookout for the latest and best offering, no matter which company produces them. 
I've worn Metcons, Reebok Power Lites, and many others, including Under Armor Project Rocks. Although I have liked almost all the weightlifting shoes I've worn, I have to say Nike beats their competition!
Nike has been ruling the world of sports shoes since they launched in 1972. I have found Nikes to offer consistent quality and a level of sturdiness that is not always found in other weightlifting shoes.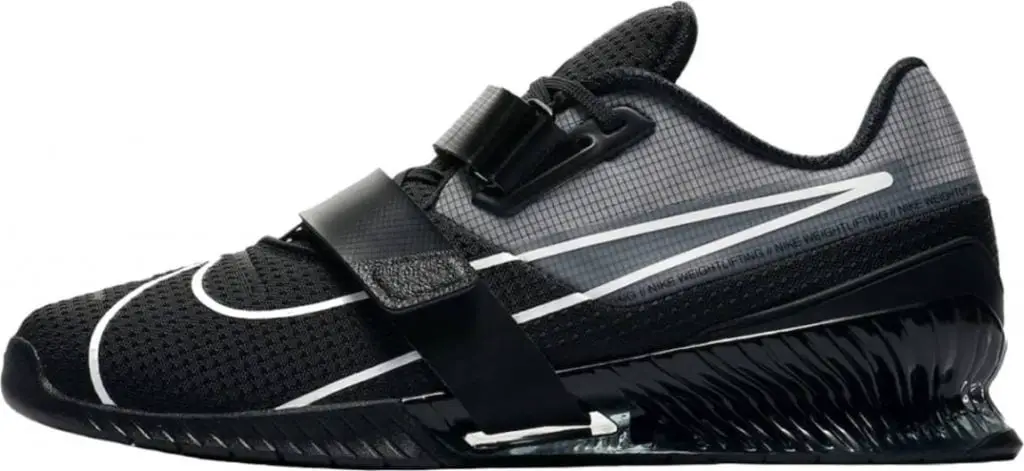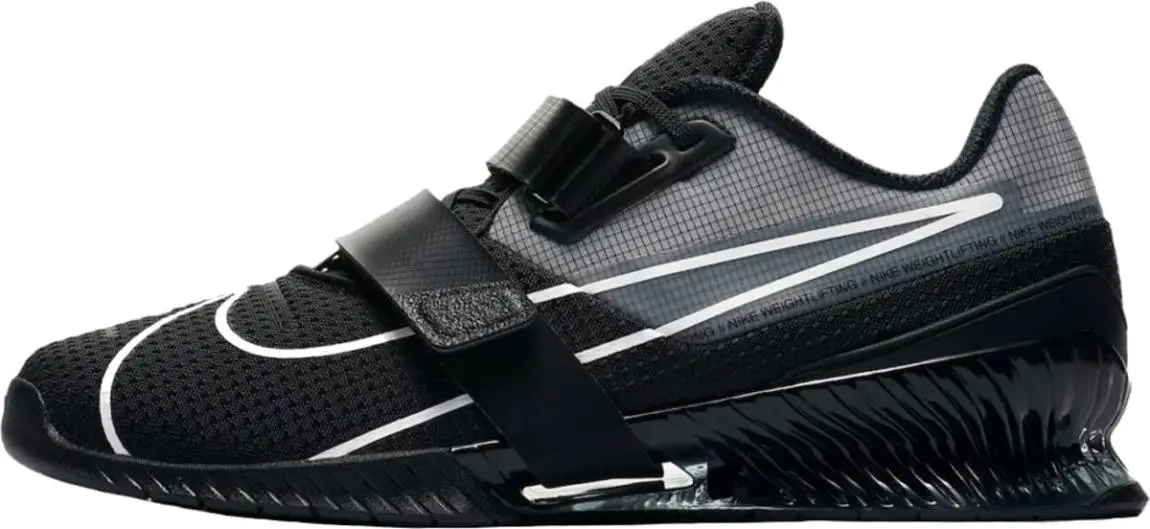 Of course, there are many opinions on this subject. If you ask most weightlifters, they are going to at least acknowledge that Nikes are high on their list of favorites. 
I like the way Nikes feel, how they look, and how they fit. If you are looking for a solid pair of weightlifting shoes, that offers the right balance and performance, you cannot go wrong with the Romaleos. So far, they have been one of my favorites, and I wear them until they are practically falling apart. 
Do not get me wrong. The new Nike Savaleos are great shoes. They are perfect for casual lifters who also enjoy CrossFit. While they are lacking in some areas, they will likely perform well for those who are not yet hardcore in their lifting habits. 
Conclusion – Nike Savaleos vs Romaleos
I hope my review has given you a lot of information to ponder. This review is based on my personal experience wearing both the Nike Savaleos and the Nike Romaleos. For me, as a hardcore lifter, the Romaleos remain my favorite, but I did find the Savaleos to offer some improvements in comfort and a more adaptable feel for performing many CrossFit workouts.