ListedFit is reader-supported. When you buy through links on our site, we may earn a small commission.
Metcon vs Romaleos, two training shoes with major differences. I've been lucky enough to get my hands on both of these shoes.
This review is going to explore the differences between the newest Nike Metcon and the Nike Romaleos.
Now I know, the differences are obvious to many.
One is a pure weightlifting shoe and the other is a CrossFit focused, all-rounder of a training shoe.
But there are those of you who are wondering 'Do I need weightlifting shoes, or should I buy the all-rounders such as the new Metcons that you have been wearing for most of your fitness or gym-going life?'
Here's where I'm coming from when it comes to the Metcon vs Romaleos.
I've always done squats and deadlifts and other activities like running, jumping etc. within my gym activities.
I have owned several pairs of the Nike Metcon, including the Metcon Free which are an iteration of the basic Metcons but have a more soft feeling and are even more focused on the more active side of training with a very cushioned but still flat sole which would enable you to squat comfortably without compressing too much and affecting your form.
The Metcon 6's are a continuation of that.
So, in my opinion, if you've owned or currently train in Metcons, you're not getting much different here.
Table of Contents
My First Pair of Weightlifting Shoes
Now when it comes to weightlifting shoes, I've never owned a pair.
I've always thought that because I'm not a powerlifter or I'm not going for any sort of serious Olympic strength record that I don't really need to spend money on a specific pair of shoes that I only wear for 2 exercises.
I have seen MANY people in the gym wearing weight-lifting shoes and again, I never saw it as something I needed, so I carried on with my Metcons and Converse Chuck Taylors, which as a side note are also a very good shoe for lifting. 
Metcon vs Romaleos – What do they feel like?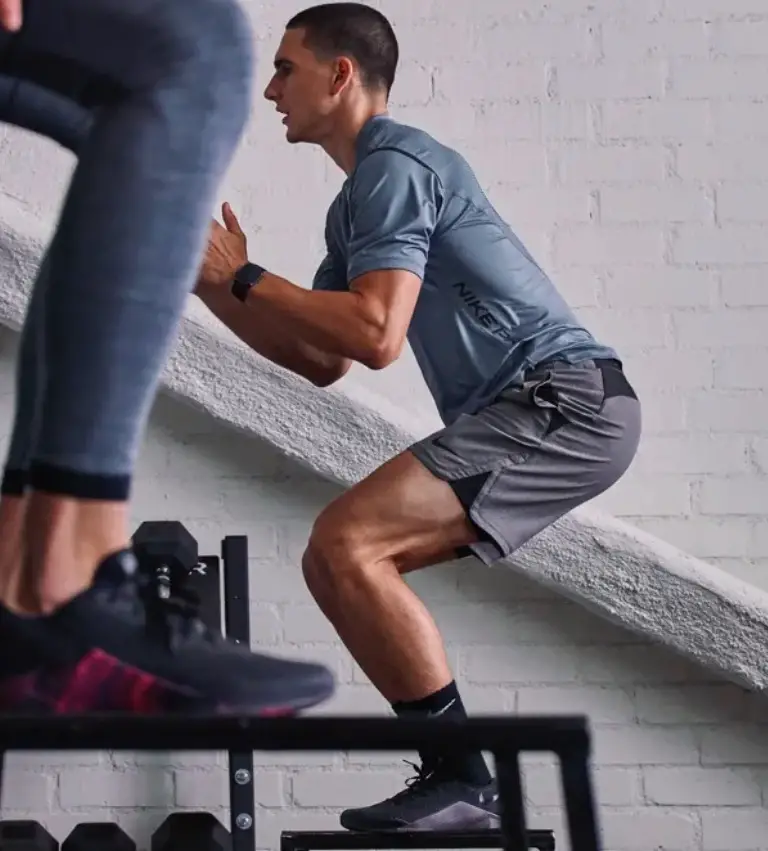 The most obvious and noticeable difference from the first moment I tried both of these out is how sturdy the Romaleos 4 weightlifting shoes are.
They weigh probably a third more than the Metcon 6 do and they have no spring or bounce in them.
Exactly what you expect. They're like anchors holding you down and keeping you planted in place.
The Romaleos 4 are not just a hard and heavy shoe though; they hug your foot and support every area.
The arch area in particular gets more than adequate support.
There is of course as you can see from the outside of the shoe a slight lift in the heel.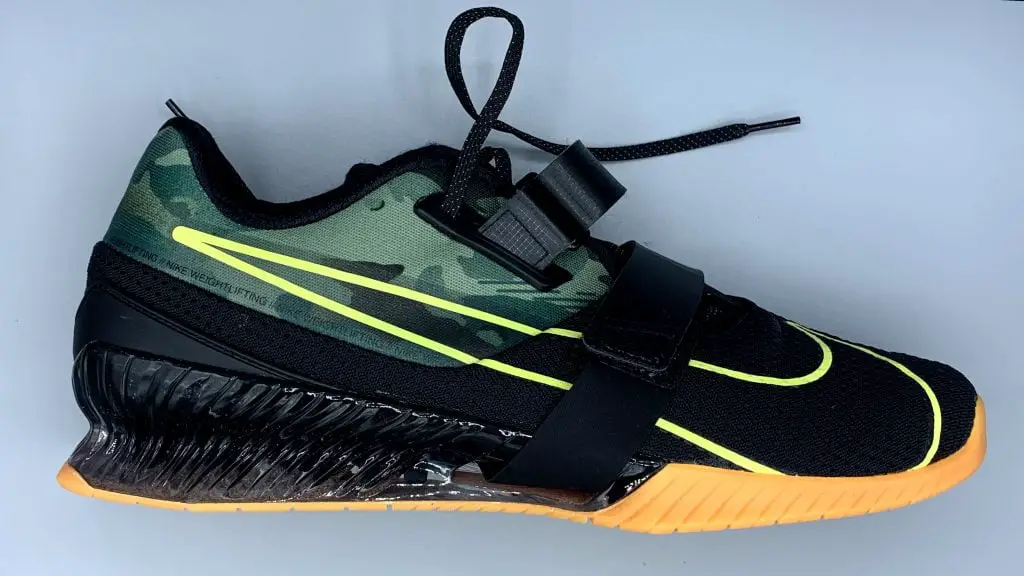 This really helps the lower back when squatting and for me, it makes me feel more comfortable and I feel like I can squat more weight because my feet feel so planted, supported and secure.
Some have mentioned a heel slip with these; I actually think that could be down to not buying the correct size. I haven't experienced any slipping at all; so do make sure you try before you buy.
Weight
Pro
Con
Bottom line
TRAINING OF ALL TYPES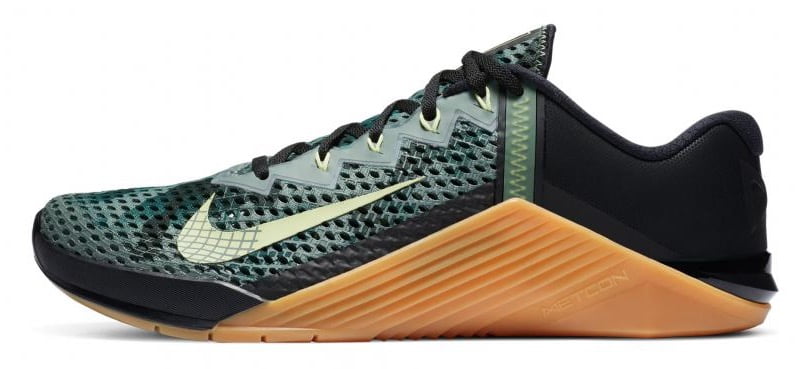 Metcon 6
Pro
Lightweight and flexible
.
Bottom line
The Nike Metcon 6 is a great all-round training shoe, they're made for gym workouts, Crossfit. It's a top all-rounder that exceeded our expectations in all areas.
STRICTLY WEIGHTLIFTING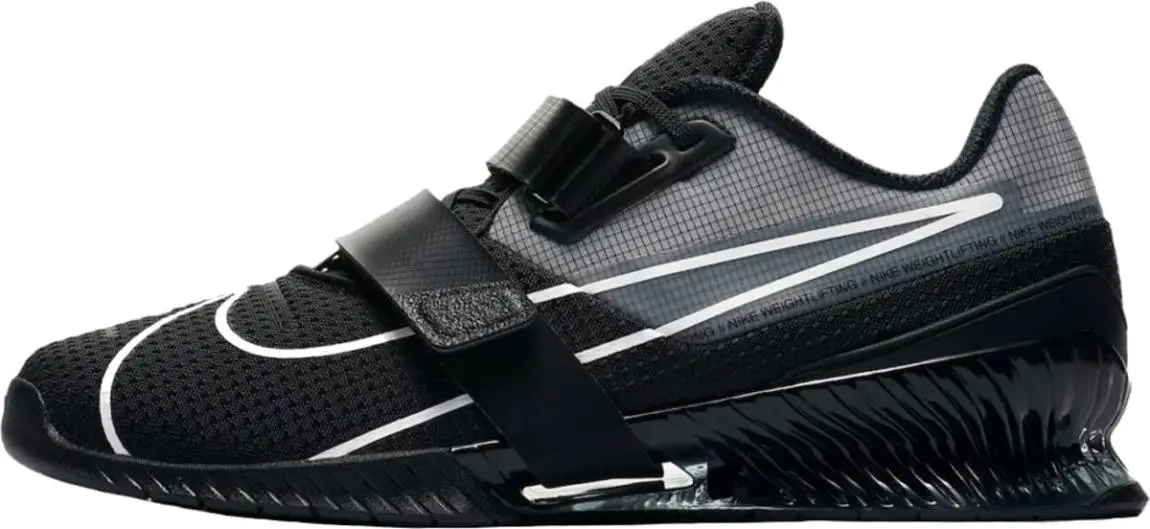 Romaleo
Con
Not versatile-One use, but does it very well
Bottom line
The Nike Romaleo 4 is a hard sturdy no-nonsense weightlifting shoe. Impressive durability and build quality and put your foot in the best position for squats.
The most noticeable elements you will see with these is the thickness and the hardness of the materials used, namely the front of the shoe and the ankle area, these materials seem really well stitched and durable, however.
I can't say much about the durability of these in comparison to other models of the Romaleos as this is my first ever pair, but I will say that the materials used and the stitching seem really strong and hard-wearing from touch and feel.
Now when I switched back to the Metcons, the difference was of course night and day. 
At the heavier end of the squat workout I was doing comfortably in the Romaleos, when I switched to the Metcons and tried squatting the same weight, I just didn't have the same ability to carry out the squat.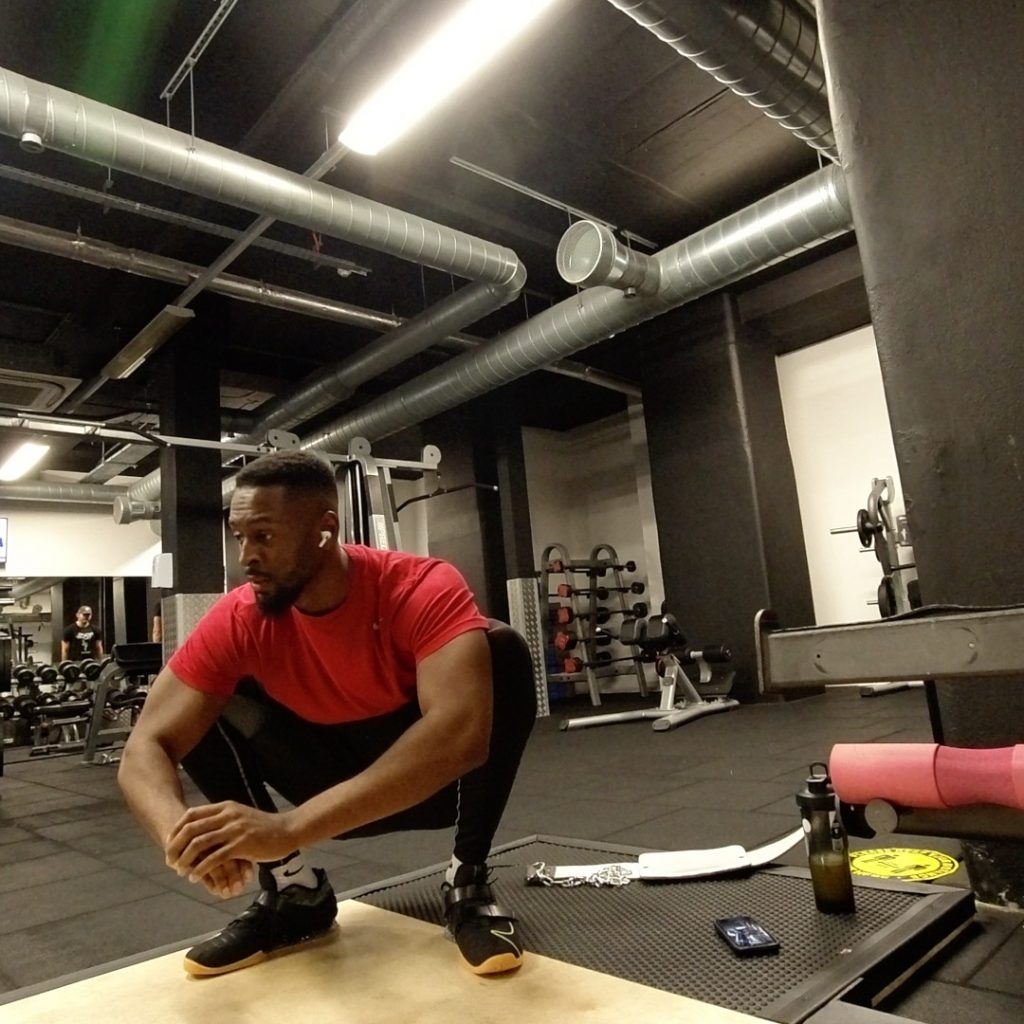 At that moment I realized that when it comes to Metcon vs Romaleos, I need the Romaleos in my life!
Make sure you get the right size too!