ListedFit is reader-supported. When you buy through links on our site, we may earn a small commission.
What are the best CrossFit shoes for flat feet? If you have flat and wide feet, you may struggle to find comfortable quality shoes. While there are plenty of shoe brands that promise they cater to flat feet, not all of them are comfortable or supportive, and some of them are not durable enough to hold up to the demands of CrossFit training. 
Once I started CrossFit training, I immediately knew my flat feet were going to be a problem. When I would try to do jumps and lunges, my poor feet were just slapping on the ground, and they would often feel very sore after training.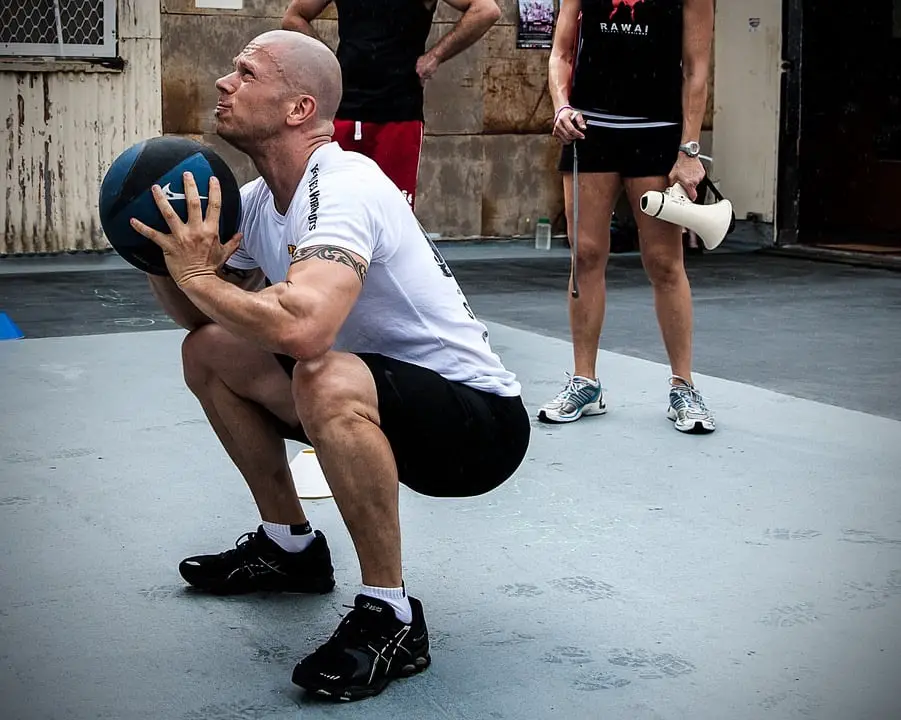 I set out on a mission to find the best CrossFit shoes for flat feet. I knew I had to find a shoe that would offer the level of support and comfort my feet required. The shoes I chose also had to be durable and expertly manufactured. 
Believe it or not, I was successful in finding the top five CrossFit shoes for flat feet, even with my high standards. Although I went through a lot of trial run failures, I am here to share my results, so others can find the perfect pair of CrossFit shoes to help them comfortably train with flat feet. 
Table of Contents
How Common is Flat Feet or Over Pronation
Around 30% of the world's population deals with overpronation or flat feet. I happen to be one of the unlucky ones. For years, I did not realize I needed a special shoe to support my weak arches.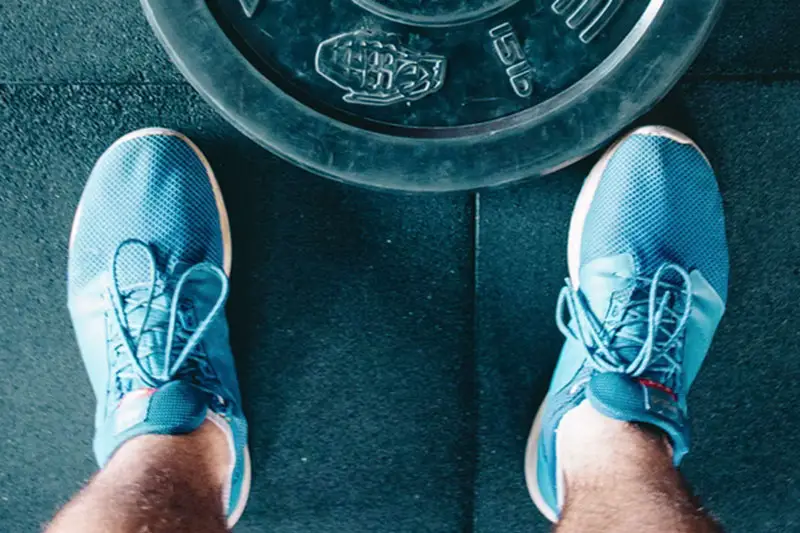 When I started getting serious about my workouts and joined a local gym, I immediately became intrigued about CrossFit. It was then I realized my regular sneakers simply weren't going to hold out or keep my feet protected while doing all of the intense exercises CrossFit requires. If you suffer from flat feet, keep reading for the best shoe recommendations. 
My Top 5 Best CrossFit Shoes for Flat Feet
When I set out to find the perfect pair of CrossFit shoes for flat feet, I knew I first needed to consult with my podiatrist. He has been helping me increase my tendon strength so my lack of arches does not cause me pain. 
My doctor let me know right away that many shoe manufacturers are now catering to those with flat or wide feet. Some of the top brands recommended by my doctor were Nike, Asics, New Balance, and Reebok. Check out my top review list below. 
Popular pick…
Reebok Nano X1
These Reeboks are probably the most popular pick, next to Metcons, these are next most popular.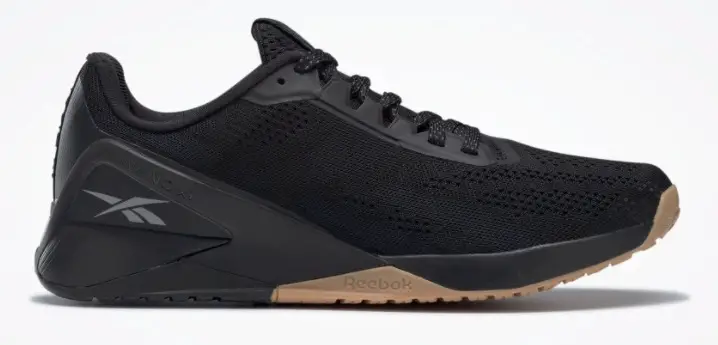 Reebok has been around for many years, and a lot of athletes swear by this brand. When I decided to look for the best CrossFit shoe for flat feet, I wanted to immediately try the Nano X1 because I had heard so many good things about it from fellow trainers. 
Now, let's get to the comfort level. This shoe has a wide toe box which is perfect for wide feet. It also offers moderate cushioning and support in the heel, toe box, and arch. 
A lot of you may wonder why I would be promoting these when other Nano sneakers have been released. The reason is, with each subsequent new Nano there has been a slightly less roomy toe box. 
One thing I really appreciate about these is you can remove the insoles. This is perfect for someone like me because my podiatrist wants me to wear orthotics as often as possible. 
Pros:
These sneakers feature Toe Tech Technology that adds reinforcement and comfort.
There is ample support for the arch area. 
These shoes are made with Flexweave technology, which makes them more durable. 
You can remove the insoles if you need to wear orthotics or inserts for flat feet.
Cons:
While the low-cut ankle is ideal for CrossFit training, some people may find they need more ankle support. After trying these out extensively, I had no trouble with ankle rollover and did not feel like my ankles were unsupported, but this is something to certainly keep in mind. 
The Comfort Pick…
ASICS Gel-Craze TR 4
These ASICS are worth checking out. I had seen a few people at the gym wearing them and was interested in them. As I mentioned above, my podiatrist highly recommends ASICS because of their high level of arch support.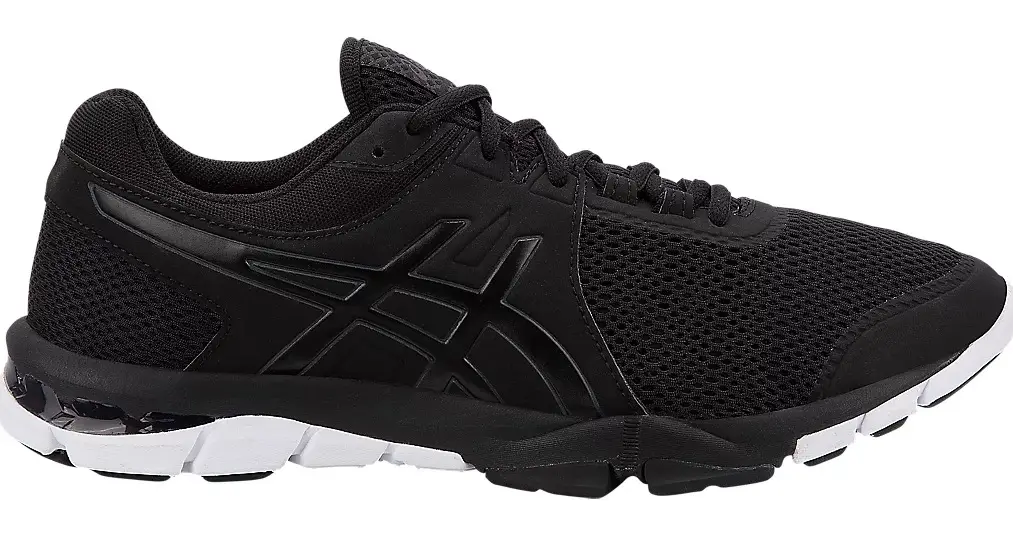 ASICS shoes are known for being versatile and comfortable, many wear them for running but they can also be comfortable everyday errand running, around the house shoes due to their comfort.
I first tried these because of the much-hyped 'Gel-Craze' insole, to see if they would offer me more comfort while training. 
These shoes are made with a Solyte midsole and gel padding. In my opinion, they are ideal for those with flat feet. These sneakers offer impact protection and are abrasion-resistant.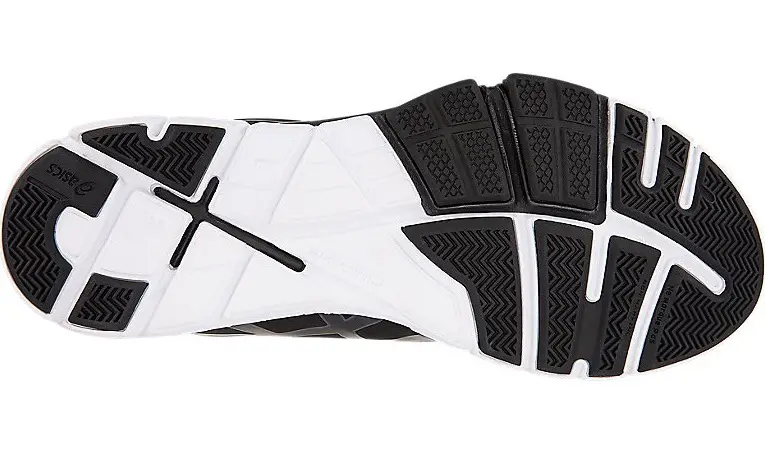 These ASICS seemed to cradle my arch area and give me plenty of comfort, even without any orthotics or inserts. It's almost like these shoes put your feet on clouds while working out. I felt no intense arch or heel irritation. 
Pros:
These shoes feature a rear gel pad that absorbs shock and prevents pain from traveling up your arches. 
The midsole helped to keep my feet balanced and supported. 
The arch support in these sneakers is superior for those with flat feet. 
Cons:
The only problem I have with these ASICS Gel-Craze TR 4 Cross-Trainers is the lack of reinforcement. I am a little worried these will wear out faster than some of the more reinforced sneakers on the market, but the comfort level is worth the purchase. 
That Barefoot Feeling…
Nike Free Trainer 5.0 V6
These Nike Free Trainers are very unique. A lot of people talk about the Nike Free Trainer 5.0 V6 Cross-Training shoe because it offers a barefoot feel, and many people who have flat feet prefer this level of freedom with their arches.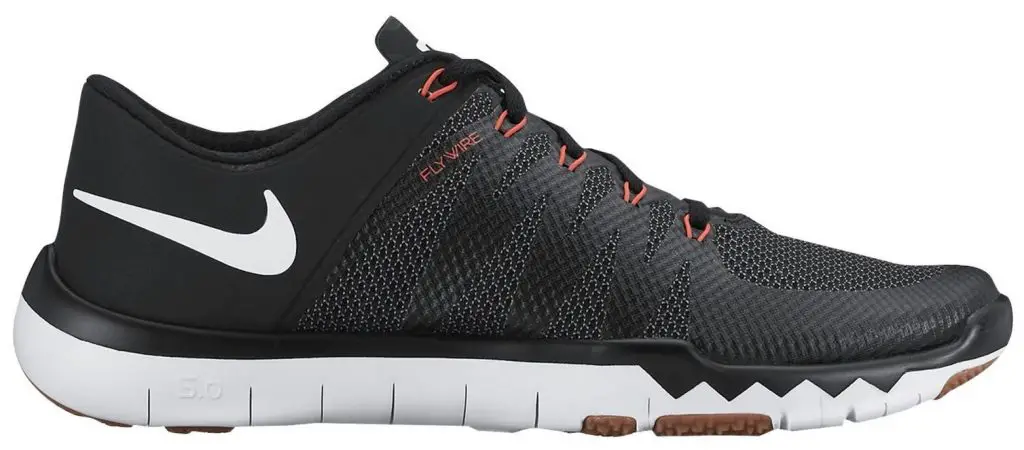 I was skeptical so I wanted to try them out and see how they would do with my feet. 
I must admit, there was a bit of a learning curve when I first started wearing them, and I was not sure I would like them. Once I grew accustomed to them, I really liked the level of freedom these shoes offered my feet. 
These shoes are made with Flywire technology, so they keep your feet really stable. I found they fully cradled my feet and made them feel secure. 
The Phylite midsole offers enhanced arch support and superior shock absorption in the heel. While these might not be for everyone with flat feet, I really enjoyed wearing them while training. 
Pros:
These shoes feature moderate arch support that is ideal for flat feet. 
The Nike Free Trainer 5.0 V6 allows you to remove the insole, so you can add inserts or orthotics. 
These shoes are also waterproof, so you are going to find they do not smell as bad when you sweat. 
These Nikes also offer plenty of traction, so you can keep your footing while training. 
Cons:
One thing I found out about these shoes, is they run a little smaller than some sneakers. If you decide to pick up a pair of these, purchase a ½ to one size bigger than you normally wear. 
The Dark Horse
PUMA Tazon 6 Cross-Training Shoe
I call these the dark horses, mainly because most people don't expect PUMA to pop up in a list like this.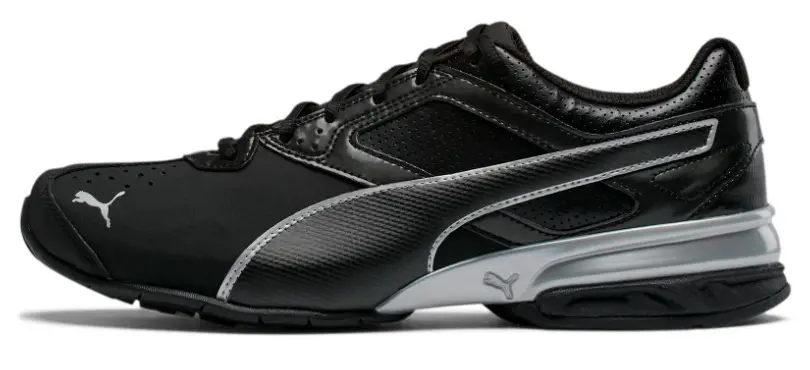 While Puma is not one of the brands my podiatrist recommended, I had heard some good things about this shoe, so I decided to try them out. One of the first things that interested me about these shoes is the midfoot saddle because it offers a great deal of comfort for flat arches. 
These shoes also feature an EVA heel pod that helps to absorb shock on the heel.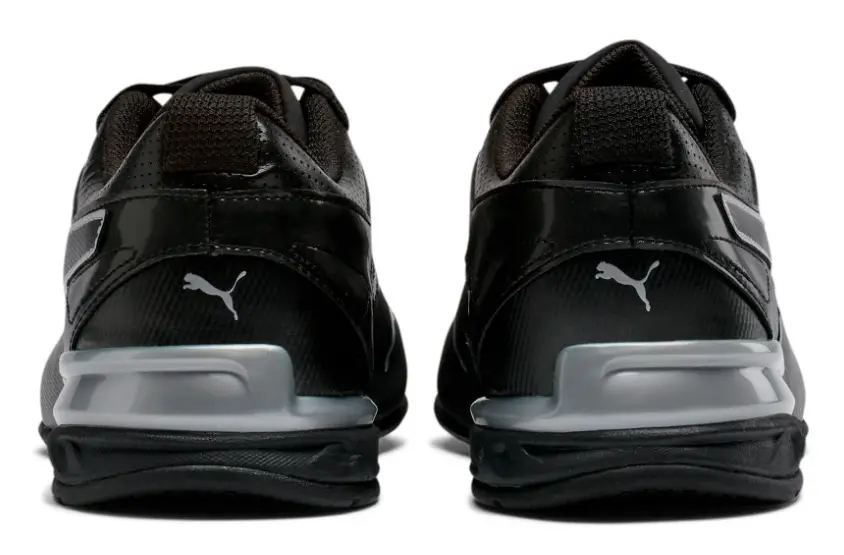 When I first put these on, I was unsure if they were going to be comfortable. It felt like I needed to break them in, but it didn't take long. 
These Tazons have the perfect level of cushioning and a streamlined design that will help you in the gym. They are also more affordable than some other CrossFit shoes. 
Pros:
These shoes offer a midfoot saddle that is beneficial for people with flat feet. 
The heel pod offers a high level of comfort with shock absorption. 
These sneakers feel secure and make your foot feel stable. 
The sleek design of these shoes is streamlined for better movement in the gym. 
Cons:
As I said above, these shoes feel a little bit stiff when you first start wearing them. It's almost like they need to be broken in before they feel comfortable. Once I wore them for a couple of hours, they started to move with my feet and felt comfortable. 
The Wildcard
New Balance V6 Running Shoes
Okay, hear me out. I know you are wondering why I would include a pair of running shoes in this CrossFit list. The reason I added these shoes to the list is that I found out they really perform well as a CrossFit trainer shoe.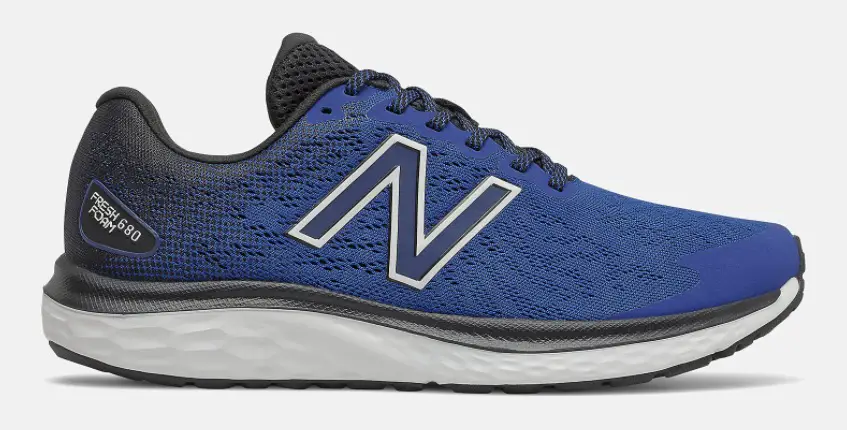 A guy in the gym was talking about these shoes and everyone laughed at him about using these as CrossFit shoes. He asked us to give them a chance, so a few of us did.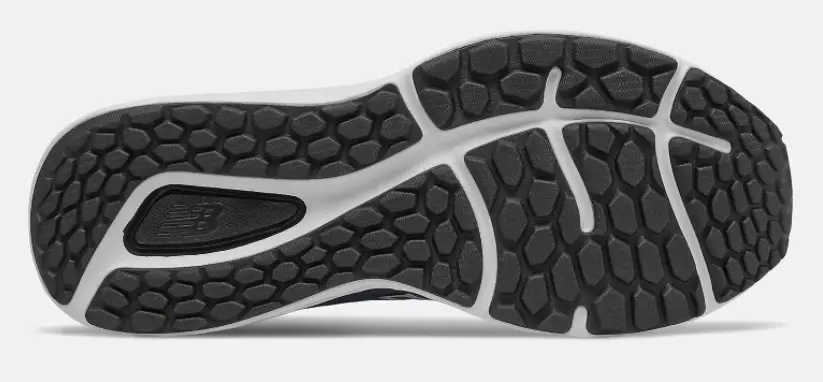 First of all, they feel very lightweight on your feet. I found the Acteva Lite foam in the midsole to be very supportive of my fallen arches. Remember, New Balance is one of the brands my podiatrist recommended.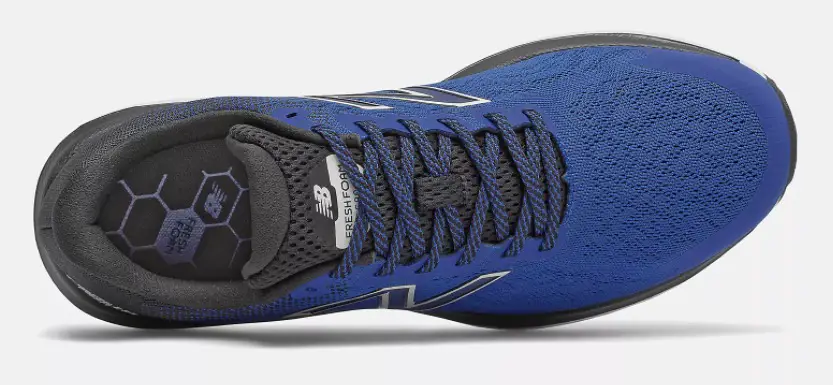 These sneakers are really tough and have a seamless design. If you try these with CrossFit training, I believe you will like them. 
Pros:
The toe box on these shoes offers ample room if you have wide feet. 
You will also notice these shoes are good for CrossFit and running. 
The Abzorb Crash Pad offers plenty of shock absorption in the heel area. 
These sneakers make your foot feel highly stable and secure. 
Cons:
I didn't find any major problems with these shoes. The main thing I found is they run a little larger than other shoes. I had to purchase a ½ size smaller to get a good fit. 
CrossFit Shoes For Flat Feet – Which One Will You Choose?
If you have flat feet, you know the pain that happens when you have been training in the gym in a bad pair of shoes. As you know, people with flat feet are more prone to becoming injured. 
Choosing the right shoe for CrossFit is essential so your feet will be comfortable and protected. Try any of the above and see which one performs best for you in the gym.