ListedFit is reader-supported. When you buy through links on our site, we may earn a small commission.
Most people already know that Puma is one of the largest shoe manufacturers in the world today. Puma started in Germany, all the way back in October 1948. 
Apart from being familiar with the styles Puma have available, it's often hard to get an answer questions like 'are Puma shoes true to size?' and 'how do Puma shoes fit compare to Nike?'
As a sneakerhead myself, I get a lot of questions about shoes. People want to know how Pumas compare to Adidas and other brands. But far more want to know 'are Puma shoes true to size?' 
I hope to give you the information you need to decide if Puma is the right sneaker brand for you. Whether you want them for lifestyle shoes or are planning to purchase a pair for the gym, knowing about the sizing and other facts will help you decide if these are the shoes for you.
Table of Contents
Are Puma Shoes True to Size?
Although Puma has been making shoes for decades, they have, in the last few years, gained great attention since signing Olympian athlete Molly Seidel in 2021. Since this move, a lot of talk has been surrounding the Puma brand. 
Many people want to know 'are Puma shoes true to size?'. Unfortunately, the answer to this question is no. Most people find they have to adjust their shoe size to fit within the Puma sizing algorithm.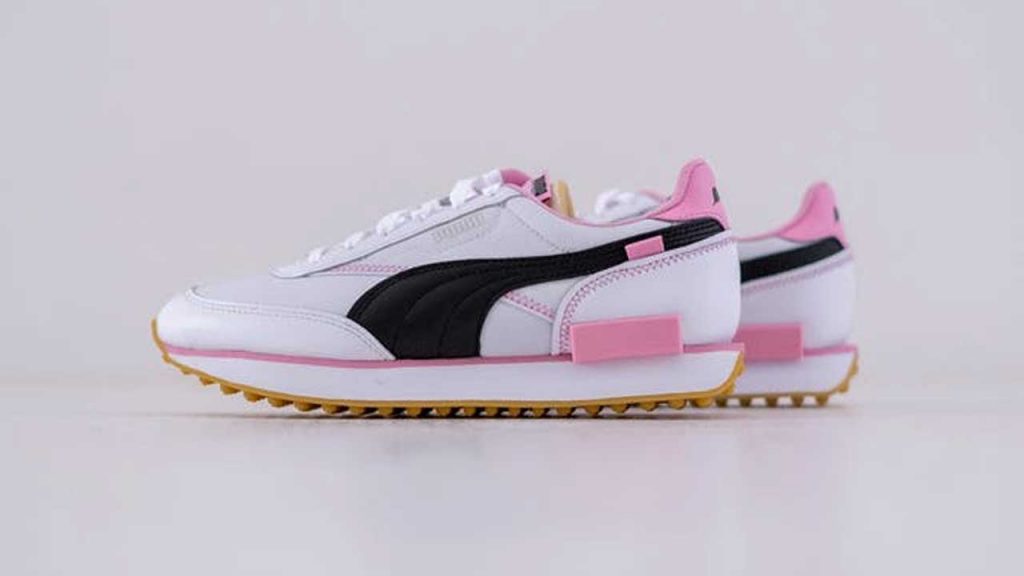 Do Pumas Run Small?
Whenever you talk about shoes running, true to size, big, or small, you hear a lot of differing opinions. When speaking with people who wear Pumas, I have found many say they run on the smaller side sometimes. 
Some people say you need to purchase ½ to one size larger. I always recommend people try the shoes before they buy. Get to know the shoe line and ensure you know how they fit your individual feet. What feels smaller on my feet may fit yours perfectly. 
Are Puma and Adidas Sizes the Same?
If you are like me, you may have shoes from all different brands and you'll know that many brands seem to have slightly different sizing systems.
Many people like to compare a sneaker brand to Adidas because Adidas sizing is considered more accurate and are said to be one of the few brands that run true to size. For the most part, I have found this to be true. 
When comparing Pumas and Adidas, I have discovered sometimes you need to purchase a whole size larger in Pumas than Adidas. So, if you wear an 11 in Adidas, you should probably purchase a 12 in Pumas. 
If you've worn Pumas in the past and found sizing issues, you will be happy to learn the brand has made massive changes. 
Puma once had sizing issues across the board, especially in regards to width issues with various shoes. 
Since becoming a genuine contender in the world of running shoes, Puma has stepped up to the plate and made critical changes. 
As long as you up the size, you are going to find Pumas give the same level of comfort as Adidas.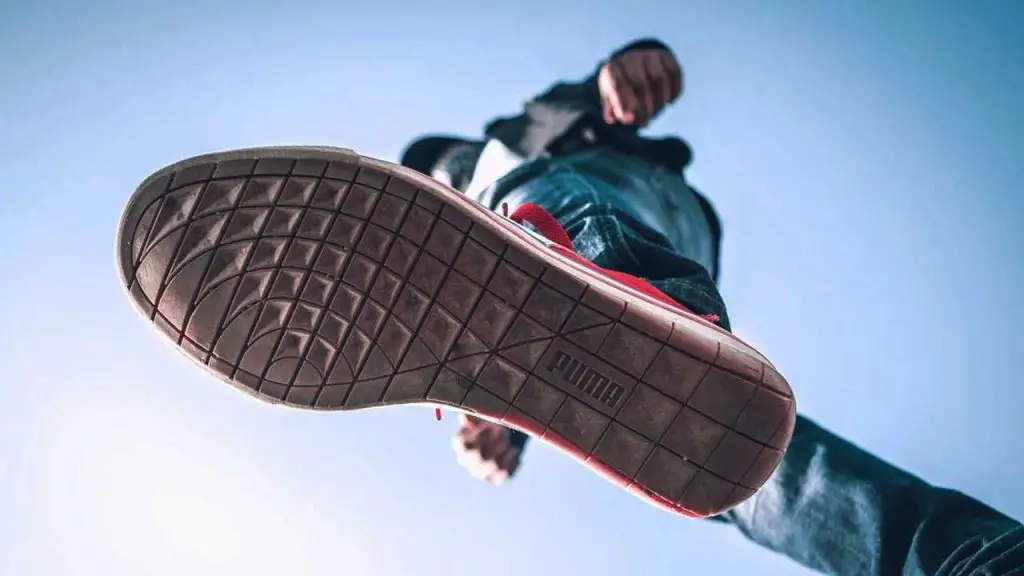 How Do Puma Shoes Fit Compared to Nike?
Aside from knowing how they compare to Adidas; people also want to learn about their comparison to Nike. 
How do Puma shoes fit compared to Nike? I hope to give you the answer you need to understand the fit Pumas provide.
Most people agree Nike and Puma are very similar in their fit. Both shoes run about a ½ size smaller, so you will need to purchase about the same size you wear in Nike when buying Pumas. 
I do want to give you a word of caution. Fit is subjective. You need to test Pumas before you buy. All shoes fit differently for different people, so keep this in mind whenever you choose Puma shoes. 
Are Puma Shoes Good for Wide Feet?
Puma, in the past, was a terrible brand for people with wide feet. 
Even up until 2017, there were complaints about the shoe line. No one could seem to get a perfect fit for their wide feet, even when going up a size. When people purchased a higher size, they found the shoe was too long for their feet. 
As I said above, Puma has made a lot of changes to their fit, including their width. Their 2022 shoes are shaping up to give a much better fit for those with wide feet. 
If you have wide feet and need casual lifestyle shoes, I highly recommend the Suedes. These shoes give you the perfect level of comfort, at just the right width. I honestly feel like they fit my feet like a glove, and that is saying a lot because my feet are sometimes hard to fit. 
Puma Carinas are another good choice for people with wide feet. These shoes give you plenty of room in the toe box, and that wiggle room you need for comfort. Many like the style of these sneakers because they give you that classic look. 
I personally ‌like the Puma Carinas because they give you that 80s style from back in the day. Puma found great inspiration from 80s' sneakers. Many have found the Carinas have a California beach vibe.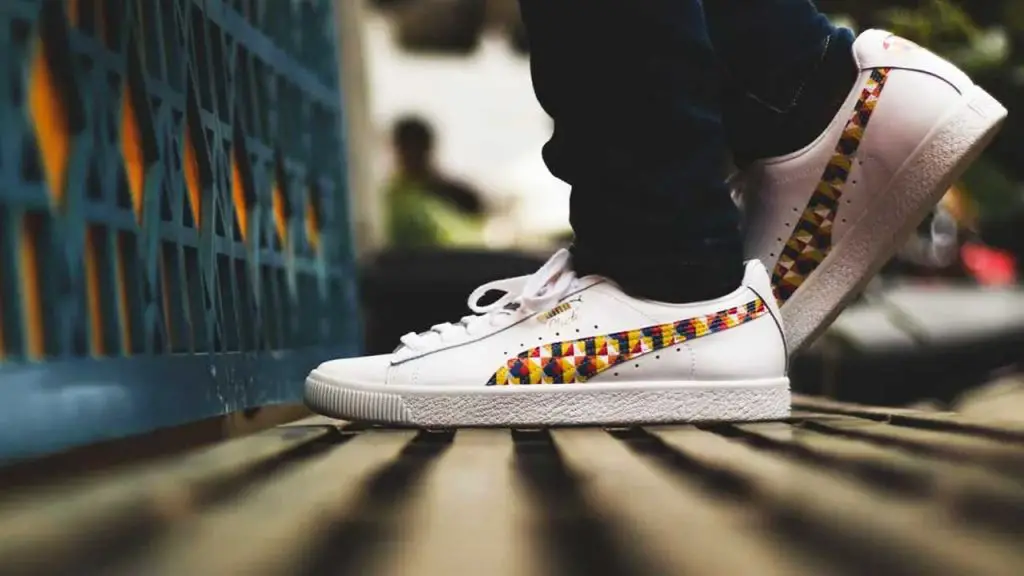 Are Puma Shoes Good Quality?
While Pumas are not for everyone, I feel they are a good brand. They are one of the more affordable shoes on the market, and most fans of them agree they are of good quality and worth the money. I have tried to put together my reasons for this determination below. 
Puma has put stringent standards in place to ensure each of their shoes lives up to the name of the company and its reputation. Quality across the board means Pumas are made of durable materials that last. 
Puma has been in the shoe market since 1948. They are a company committed to giving back to society, which is why many wear them. 
Puma stands out from Nike, Adidas, and other sports shoe companies by blending performance and fashion. 
Puma has pledged by 2025 that 100% of their materials will come from sustainable sources. 
The soles of Puma shoes are made from traditional or vulcanized rubber, making them durable and rugged. Their budget line may include soles made of plastic or foam, so proceed with caution when purchasing from the lower lines. 
What Pumas Should You Purchase Right Now?
This year is shaping up to be an interesting year in the sneaker market. Puma has recently brought a fun line of shoes and collaborations to market, and some of these kicks are going to become collector's items, including the Rick and Morty X Puma.
If you are searching for a classic Puma look, you cannot go wrong with the following. 
Puma Muensters
Puma Suede
Puma Slipstream Mid
Puma Slipstream Lo
Some of the newer Puma kicks I really like are the following. 
Puma MB.01
Puma Wild Rider
Puma RS-Dreamer
Puma Court Rider
How to Make Your Pumas Fit Better
Getting the perfect fit is essential, no matter the shoe brand. 
First of all, try on Pumas at the end of the day, when your feet are likely more swollen. If you try shoes on in the morning, your feet may come up a little smaller and give you a wrong reading and an uncomfortable shoe. In addition to trying on shoes at the right time of day, you can also try the two tricks below to get a perfect fit. 
Use your index finger to check for a gap between your heel and the back of the shoe. If you find it difficult to put your index finger down into the heel, the Puma shoe is way too tight, and you likely need a ½ to one size bigger. If you can easily move your index finger back and forth, the shoe is likely the perfect size. 
Use your thumb to press on your big toe and make sure you have about an inch of gap. More gap than this means the shoes are too big, and a gap that is too small indicates the shoe is too tight. You need plenty of wiggle room in the toe box for the best fit. 
Do Pumas Offer Good Arch Support?
If you have arch problems, proper support becomes essential. For some reason, many shoe companies seem to neglect the arches. If you have arch pain, you will probably want to know if Pumas are going to offer support.
Puma introduced their ArchTec mechanism to help address a lack of arch support. This mechanism keeps the foot in perfect alignment to prevent improper movements that place pressure on the arches.
Many models of Puma shoe give sturdy comfort in the arch area, with just enough height to prevent compression in more vulnerable arches.
Choose Your Size Wisely.
While Pumas do not fit true to size, it is fairly easy to choose the right size based on how Adidas and Nike fit you. If you wear a size in Nikes, you are likely going to need the same size in Pumas. If you wear a size in Adidas, go up ½ to a whole size.