ListedFit is reader-supported. When you buy through links on our site, we may earn a small commission.
Have you ever bought a pair of shoes that looked amazing, only to find out that they don't fit properly? It can be frustrating, especially when it comes to athletic shoes where the right fit is essential for performance.
One of the most common questions people ask when buying Pumas shoes is, "how do Puma shoes fit compare to Nike?" and "Are Puma shoes true to size?"
In this article, we will uncover the truth behind the sizing of Puma shoes and help you make an informed decision when purchasing your next pair.
I hope to give you the information you need to decide if Puma is the right sneaker brand for you. Whether you want them for lifestyle shoes or are planning to purchase a pair for the gym, knowing about the sizing will save you a lot of time and headaches in the long run.
Table of Contents
Are Puma Shoes True to Size?
When considering Puma footwear, they do not fit true to size. They tend to fit on the smaller side in comparison to standard sizing. However, this varies depending on the particular model, materials used, and other distinct characteristics of the item.
Therefore, while there may be a general size guideline for Puma products, it's not necessarily applicable across the board for every Puma shoe. In fact, the range of sizes available for each product can be quite diverse.
The short answer is no, Puma shoes do not run true to size. We suggest going half a size larger than your normal size.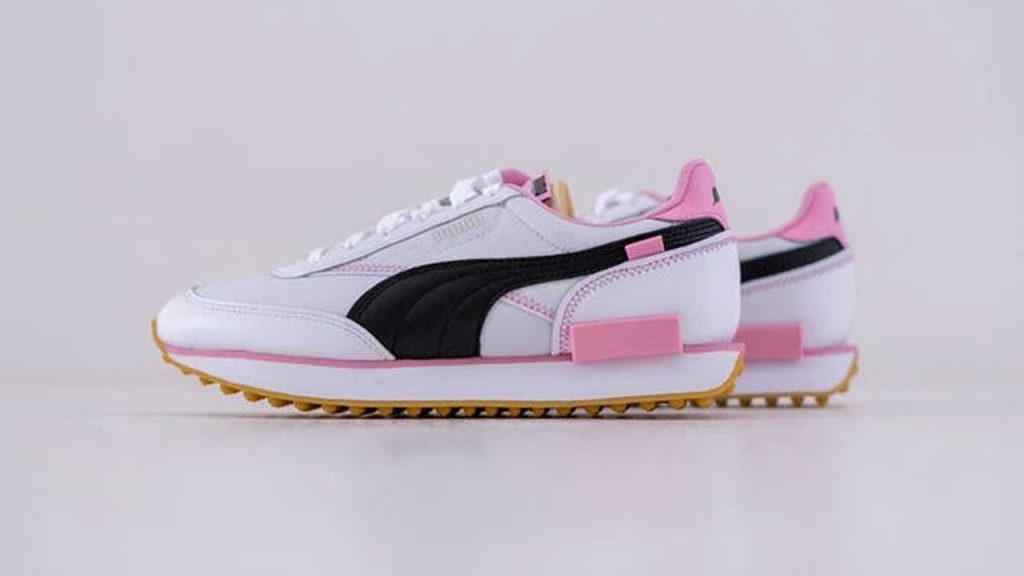 Do Pumas Run Small?
Whenever you talk about shoes running, true to size, big, or small, you hear a lot of differing opinions. When speaking with people who wear Pumas, I have found many say they run on the smaller side sometimes. 
Some people say you need to purchase ½ to one size larger. I always recommend people try the shoes before they buy. Get to know the shoe line and ensure you know how they fit your individual feet. What feels smaller on my feet may fit yours perfectly. 
Are Puma and Adidas Sizes the Same?
Many people wonder if Puma and Adidas shoe sizes are the same. While both brands use standard sizing, there are some slight differences in their sizing charts.
One of the main differences is that Adidas shoes tend to be slightly wider compared to Puma shoes. This means that if you have wider feet, you may find that Adidas shoes provide a more comfortable fit.
Another factor to consider is the type of shoe you are purchasing. For example, Adidas running shoes tend to have a tighter fit compared to their casual shoes. Therefore, it is recommended that you go half a size up when purchasing Adidas running shoes to ensure a comfortable fit.
Similarly, Puma shoes also tend to have a tighter fit, especially around the toe box. Therefore, if you have wider feet or prefer a more relaxed fit, it is recommended that you go half a size up when purchasing Puma shoes.
It is recommended that you refer to the brand's size chart when purchasing shoes online or in-store to ensure a comfortable and secure fit.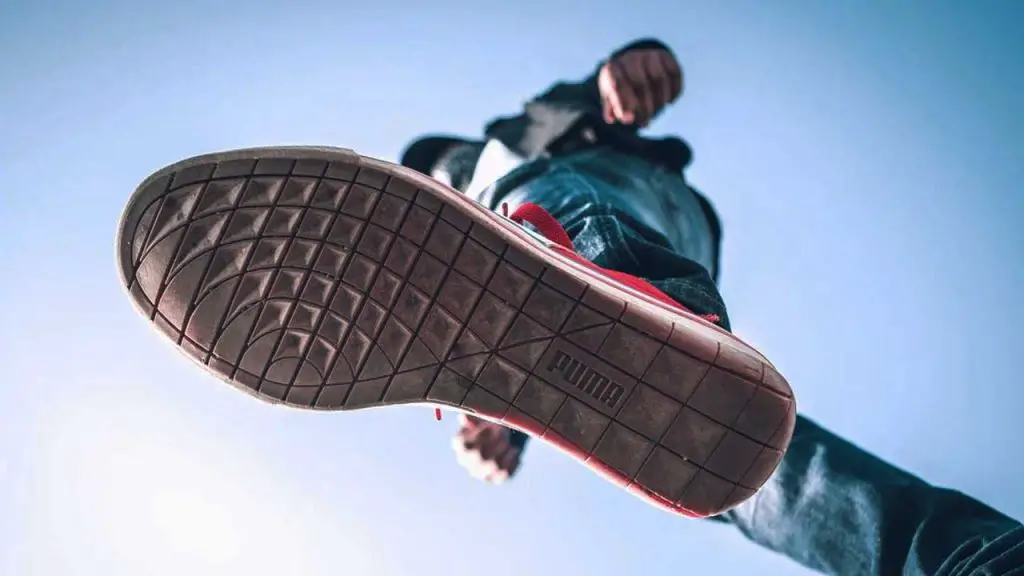 How Do Puma Shoes Fit Compared to Nike?
When it comes to sizing, both Puma and Nike offer a wide range of sizes to fit different foot shapes and sizes. However, there are some differences between the two brands that you should be aware of.
Puma shoes tend to run smaller than Nike shoes, especially in the width. This is because Puma shoes are designed to have a snug fit that conforms more to the shape of your foot, which can be a problem for those with wider feet.
On the other hand, Nike shoes are designed to have a more relaxed fit that accommodates different foot shapes and sizes.
Are Puma Shoes Good for Wide Feet?
Puma shoes are generally considered to be good for wide feet. Puma offers a wide range of styles and sizes, including options for those with wider feet. Many of their shoes feature a wider toe box, which can be more comfortable for people with wider feet.
However, it's important to keep in mind that everyone's feet are different, so what works for one person may not work for another.
It's always a good idea to try on shoes before purchasing them, especially if you have wide feet. You may also want to consider looking for shoes that are specifically designed for people with wide feet, as these may offer even more comfort and support.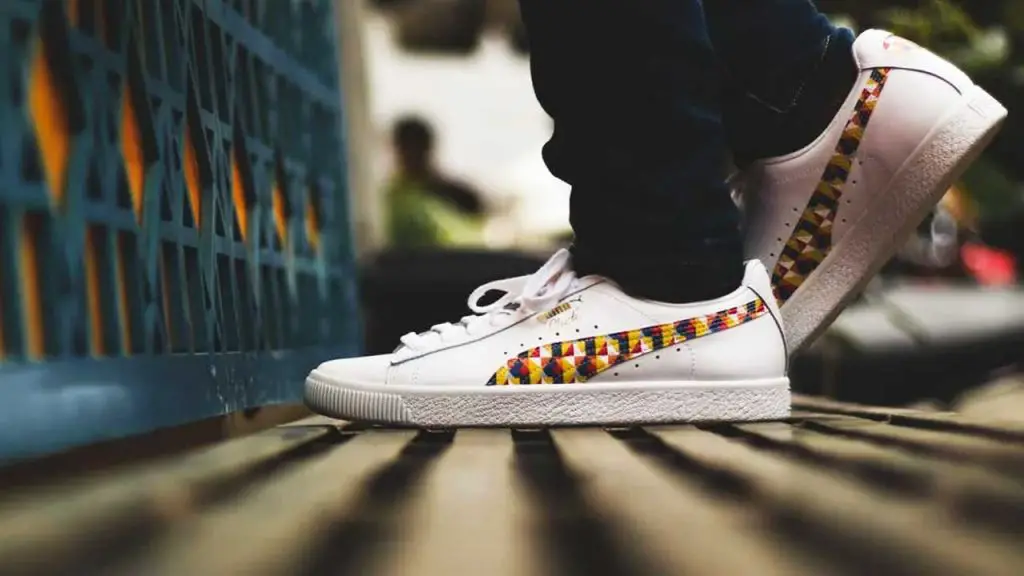 Are Puma Shoes Good Quality?
There are several factors that contribute to the overall quality of Puma shoes.
High-quality materials: Puma shoes are made with high-quality materials, including premium leather, synthetic materials, and advanced technologies such as breathable mesh and cushioned midsoles.
Durability: Puma shoes are designed to last, with features such as reinforced toe caps and rugged outsoles that provide excellent traction and wear resistance.
Comfort: Puma shoes are designed for comfort, with features such as cushioned footbeds, flexible midsoles, and breathable materials that help keep your feet cool and comfortable.
Performance: Puma shoes are designed to perform, with sport-specific designs that provide excellent support, stability, and traction for activities such as running, basketball, soccer, and golf.
Style: Puma shoes are known for their stylish designs, with unique colorways and eye-catching details that make them a popular choice for fashion-conscious consumers.
Sustainability: Puma is committed to sustainability and has implemented various eco-friendly practices in their manufacturing processes, such as using recycled materials in some of their shoes and packaging to reduce their environmental impact.
Overall, the combination of high-quality materials, durability, comfort, performance, style, and sustainability make Puma shoes a good choice for anyone looking for quality footwear.
How to Make Your Pumas Fit Better
Factors that Affect Sizing:
It is important to note that sizing can vary depending on the type of shoe. For example, if you are purchasing a pair of running shoes, it is recommended that you go half a size up for both Puma and Nike shoes. This is because your feet tend to swell up during long-distance runs, and having a slightly larger shoe size will prevent any discomfort.
Another factor that can affect sizing is the type of socks you wear. If you wear thicker socks, it is recommended that you opt for a slightly larger shoe size to ensure a comfortable fit.
How to Determine the Right Size: When purchasing shoes online, it is crucial to determine the right size to avoid discomfort or having to return the shoe.
Even if you think you know your shoe size, you could be surprised to find out your true size is actually different than what you thought.
One way to determine the right or true size is by measuring your feet. To do this, simply stand on a piece of paper, trace your feet and measure the length from the heel to the longest toe.
This video below gives a great guide on how to measure your feet correctly.
It is also important to take into consideration the width of your feet. If you have wider feet, it is recommended that you opt for a half size up to ensure a more comfortable fit. 
Do Pumas Offer Good Arch Support?
Puma shoes are known for providing good arch support, especially in their performance and athletic shoes. Many of their shoes feature cushioned insoles and midsoles, which can help support the arch and provide additional comfort.
However, as with any shoe brand, the level of arch support may vary depending on the specific style of shoe. Some Puma shoes may have more or less arch support than others. It's important to try on shoes and walk around in them to determine if they provide enough arch support for your individual needs.
If you have particularly high arches or require additional support, you may want to consider adding custom orthotics or sports insoles to your Pumas for even more arch support.
Choose Your Size Wisely.
While Pumas do not fit true to size, it is fairly easy to choose the right size based on how Adidas and Nike fit you. If you wear a size in Nikes, you are likely going to need the same size in Pumas. If you wear a size in Adidas, go up ½ to a whole size.