ListedFit is reader-supported. When you buy through links on our site, we may earn a small commission.
Should you listen to music while exercising?
Brunel University's School of Sport and Education has revealed that, according to Dr Costas Karageorghis's latest research, if you listen to music while exercising it can have a positive effect on your workout. It has to be carefully selected music, the research shows that the right music can in fact increase a person's physical endurance and make the experience of cardiovascular exercise far more positive.
The study, published in the U.S. periodical Journal of Sport & Exercise Psychology, is the latest from a 20-year programme of work into the motivational qualities of music in sport and exercise. The findings illustrate the considerable benefits associated with exercising in time to music: something that some elite athletes, such as marathon Haile Gebrselassie, have been doing for years.
Thirty participants exercised on a treadmill while listening to a selection of motivational rock or pop music, including tracks by Queen, the Red Hot Chilli Peppers and Madonna. They were asked to keep in strict time with the beat. The findings show that when carefully selected according to scientific principles, music can enhance endurance by 15% and improve the 'feeling states' of exercisers, helping them to derive much greater pleasure from the task. One significant new finding is that music can help exercisers to feel more positive even when they are working out at a very high intensity – close to physical exhaustion.
The scientific principles that guided this piece of research are about to be put into action through an ambitious and exciting sporting event due to take place on 5th October in Greenwich, London. The Sony Ericsson Run To The Beat half-marathon will be the first to provide scientifically-selected live musical accompaniment along the entire length of the course. Dr Karageorghis has selected and coordinated the music that will be played at 17 live music stations to accompany 12,500 runners.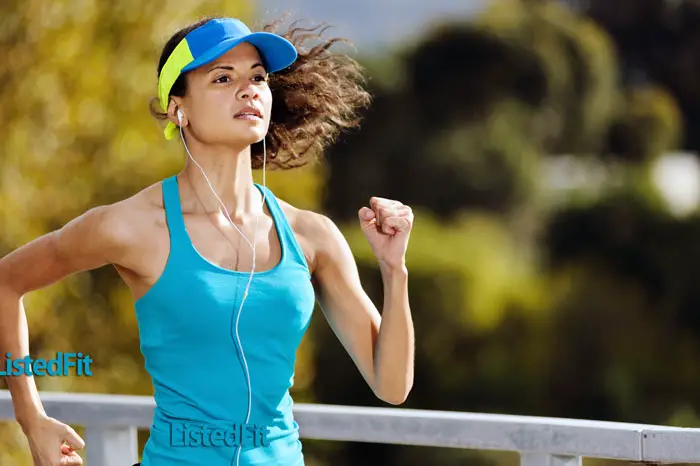 Dr Karageorghis's latest research findings are particularly noteworthy for public health practitioners, given that treadmill-based exercise such as walking and running is often incorporated into the rehabilitation programmes of those in a primary care settings (e.g. cardiac patients and those suffering from obesity). Music has the power to make a considerable impact in the fight against public inactivity. Moreover, the effects of music on mood and emotions open up the possibility that it can be used to improve compliance to exercise and therefore help people achieve their long-term health and fitness goals.
Dr Karageorghis, who is a reader in sport psychology at Brunel University, explains: "The synchronous application of music resulted in much higher endurance while the motivational qualities of the music impacted significantly on the interpretation of fatigue symptoms right up to the point of voluntary exhaustion".
While training to music can be a great motivator, it isn't for everyone. If you use headphones, make sure you can do so safely. For example, cyclists shouldn't use headphones on the road with traffic.
Also, be careful how loud you play your music. Even when you are working out and want the volume way up, you need to keep in mind that listening too loud, particularly with earbuds, can lead to permanent hearing loss. Experts recommend you listen for no more than an hour a day at about 60 percent of max volume to stay safe.