ListedFit is reader-supported. When you buy through links on our site, we may earn a small commission.
Stay Warm Outdoors – Winter Workout Essentials Part 2
Nike Shield Phenom Pants Review
I came across these Nike Shield Phenom Pants and what better time to try them out than a cold snowy day in London?
The Nike Shield Phenom pants are designed to keep you warm, without you losing out on flexibility.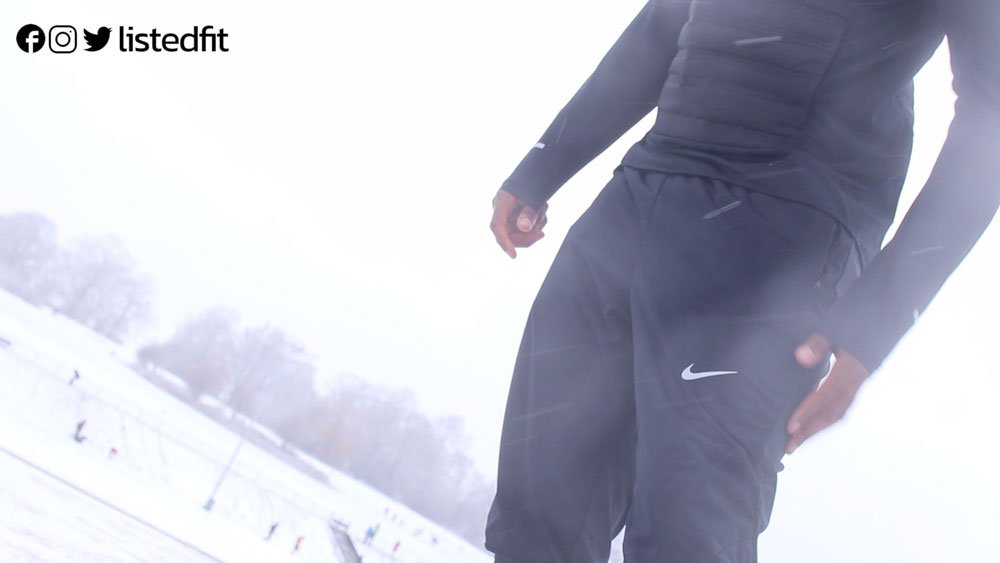 The first thing that you'll notice about the Nike Phenoms is the padding in the quad area – this is the Nike Shield fabric, that resists the wind that comes at you as you run.
The pants also have a soft fleecy fabric that holds in your body heat really well and keeps you feeling warm. They feel soft and are very lightweight but most importantly however THEY STRETCH  – These are 88% polyester and 12 elastane.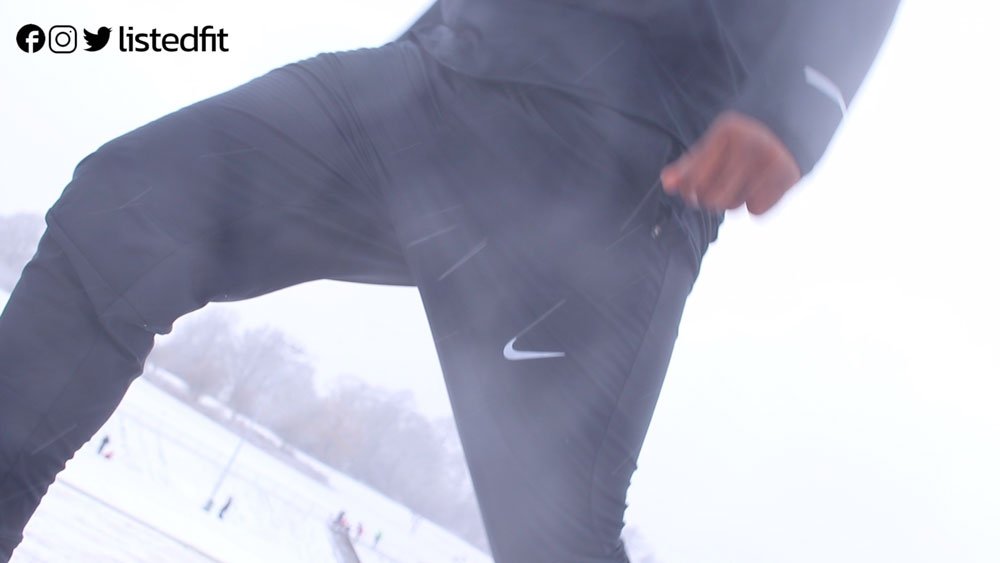 They have zipped pockets too which is very practical too. No chance of something falling out of your pockets as you run, they also have zips at the hems so you can take them off more easily too.
Put these on with some thick socks this winter and you're good to go, the cold winds won't stand a chance!
VIDEO: Winter Workout Essentials Part 2 – Nike Shield Phenom Pants