ListedFit is reader-supported. When you buy through links on our site, we may earn a small commission.
There's so much choice with workout footwear these days, it's hard to decide what to buy. Reebok is one of the most popular brands on the market, but before you even consider buying them, you may ask, 'are Reebok shoes good?'.
Reebok is a reputable brand with a long history in the sports footwear market. With shoes for a variety of activities, running, Crossfit/cross training, weightlifting, and dance. Well known for their use of high-quality materials, Reeboks are often praised for their comfort and durability.
That said, not all Reebok shoes are created equal. Some are better suited to certain activities than others, and some are more comfortable than others. Let's take a closer look and answer some of the common questions.
Table of Contents
Do Reeboks Run Big or Small?
The question of 'are Reeboks true to size?' or 'do Reeboks run big or small?' is very common. The simple answer here is that Reebok are pretty regular to size, but it also depends on what sort of shoe you are buying.
For example, if you are buying a weightlifting shoe by Reebok, the fit doesn't need to be roomy, in order to avoid heel slippage and ensure a more secure fit it's recommended weightlifting shoes fit a little more snug whereas if it's a regular pair of training shoes, a more roomy fit is ok.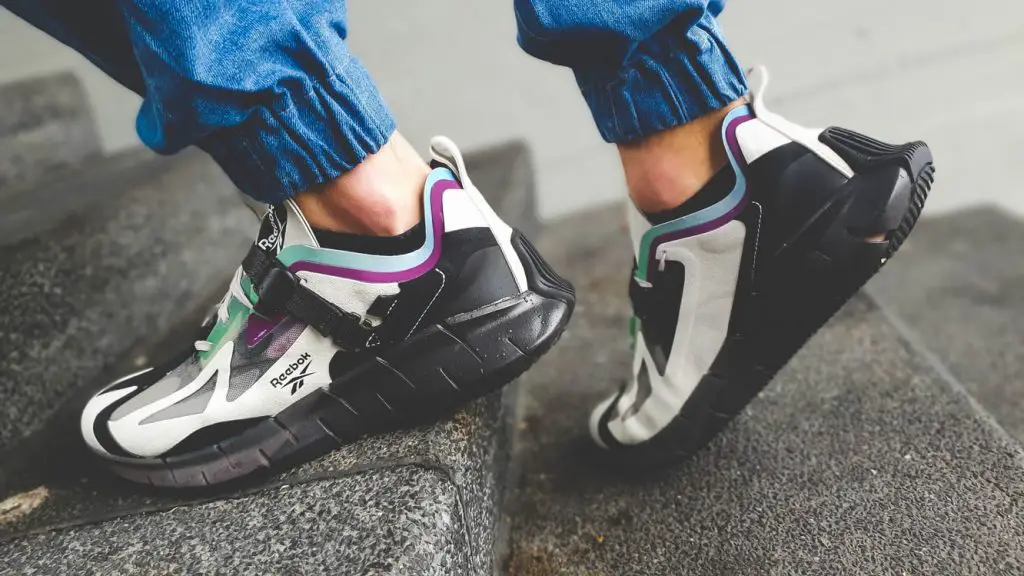 The question of whether Reeboks run big or small is therefore a little difficult to answer definitively, as it depends on the specific shoe model. However, Reebok shoes are pretty standard to size. If you can, try before you buy in order to get the best size possible.
What Are the Most Comfortable Reebok Shoes?
The question of what are the most comfortable Reebok shoes is a tricky question because it depends on the preference of the user. But there are some standout choices.
Reebok DailyFit (male and female versions available)
Reebok Walk Ultra 7 DMX Max (male and female versions available)
Also worth mentioning are the Reebok Classic Workouts, a shoe first released in 1985, are a popular unisex shoe worth mentioning and we know them for their comfort. The leather Reebok Classics are very comfortable and are a favourite among many as a go-to shoe for everyday wear. Another great thing about the Reebok Classic range especially is that they mould to your feet very well mainly due to the softness of the leather used in the earlier and some of the current models, which is why many people find them hard to throw away!
They're considered a good all-rounder, not to mention a retro classic.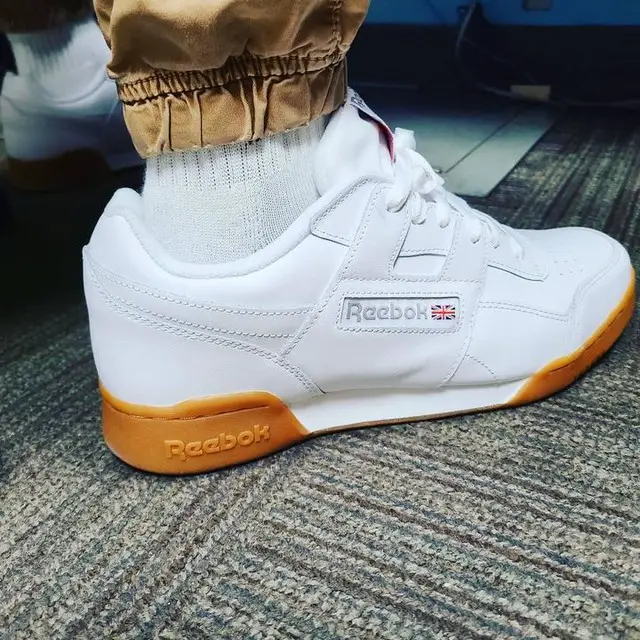 Do Reebok and Nike Fit the Same?
When it comes to shoe sizing , there are some people who swear by Nike, and others who are die-hard Reebok fans. But do the two brands fit the same? The answer is yes and no.
Generally, Nike shoes are narrower than Reebok shoes, so if you have a wider foot, you may want to try on a pair of Reeboks before you buy them. However, both brands offer a wide range of sizes, so you should be able to find a pair that fits you well.
Of recent times Nike has improved their sizing and offered more shoes with wide fitting options, but Reebok shoes tend to have more options for width.
Another difference between the two brands is the level of cushioning. Reebok shoes are typically more cushioned than Nike shoes, which may be better or worse depending on your comfort preferences.
How Do Reebok Shoes Fit Compared to New Balance?
New Balance are known for their comfortable fit, but how do they compare to Reebok shoes good in that regard?
Reebok are said to be narrower in the toe box than New Balance, so some people might find them less comfortable. However, they are considered to have a more cushioned sole than New Balance shoes. So it ultimately depends on what you are looking for in a shoe.
With regards to sizing , Reebok are known to be truer to size, whereas some models of New Balance can sometimes run a little big.
If you are looking for a good shoe that is comfortable and fits well, then either brand could be a good option. However, it is always best to try them on before you buy to make sure they are the right fit for.