Whether or not Lululemon leggings are worth the price is a common question that people ask when researching the brand. The simple answer to this question is…it depends! There are reasons why Lululemon is a good choice and reasons why it isn't, but only you can really know which decision fits best with your lifestyle.
So read on below as I explore the question 'Are Lululemon Leggings Worth It?' to give more insight into whether or not Lululemon makes good workout clothes using my own personal experiences.
A little about Lululemon?
Lululemon is a brand that makes various types of athletic wear, including clothing for yoga. The articles of clothing are sold online through the Lululemon website and in stores at select locations.
Lululemon is known for its yoga pants, but the brand has branched out into other areas as well. Lululemon also makes tops, jackets, shorts, sports bras, and even water bottles. Some of these items can of course be worn outside of the gym, this is one of the reasons why Lululemon is where they are today in terms of popularity. Their legging designs are really desirable.
Who are Lululemon?
Lululemon was founded in Vancouver in 1998 by Chip Wilson. The company offers free in-store yoga classes to encourage healthy lifestyles among its clientele. There are over 120 stores across the United States, Canada, Australia, and Hong Kong. Many celebrities are known to wear the brand's leggings when they work out or go jogging, including Gisele Bundchen, Kate Hudson, Sarah Michelle Gellar, and Jennifer Aniston. Lululemon clothing has also been worn by athletes such as Ray Rice and Lindsey Vonn.
What do Lululemon leggings cost?
Lululemon leggings range in price from $72 – $128 depending on the style. For example, lulus A-line crops cost about $92 while their Align Pant II go for around $98. Keep in mind that Lululemon offers sales throughout the year where customers can save up to 50% off of the pants.
Are Lululemon Leggings Good for Workouts?
Many people ask, "are Lululemon leggings good for workouts?" From my experience, yes they are. I've worn both Lulus and Nike leggings during various activities, and running was definitely not a problem!
I did however notice that Nike's yoga pants felt slightly better against my skin while Lulu's were stretchier and more breathable.
Are Lululemon Leggings Worth it? My Experience
Lululemon can be pricey, and it's important to consider whether or not you really want to spend the money. If you're buying for an activity like running or hiking, Lululemon is a great choice because they are durable and wick moisture away from the body.
Many people also claim their designs look good as everyday athletic wear, especially when compared to other similar brands. However, there are many cheaper options available that are almost as good as Lululemon leggings. Whether or not they are worth it ultimately depends on what you plan on doing with them and how much you're willing to spend on comfortable workout clothes.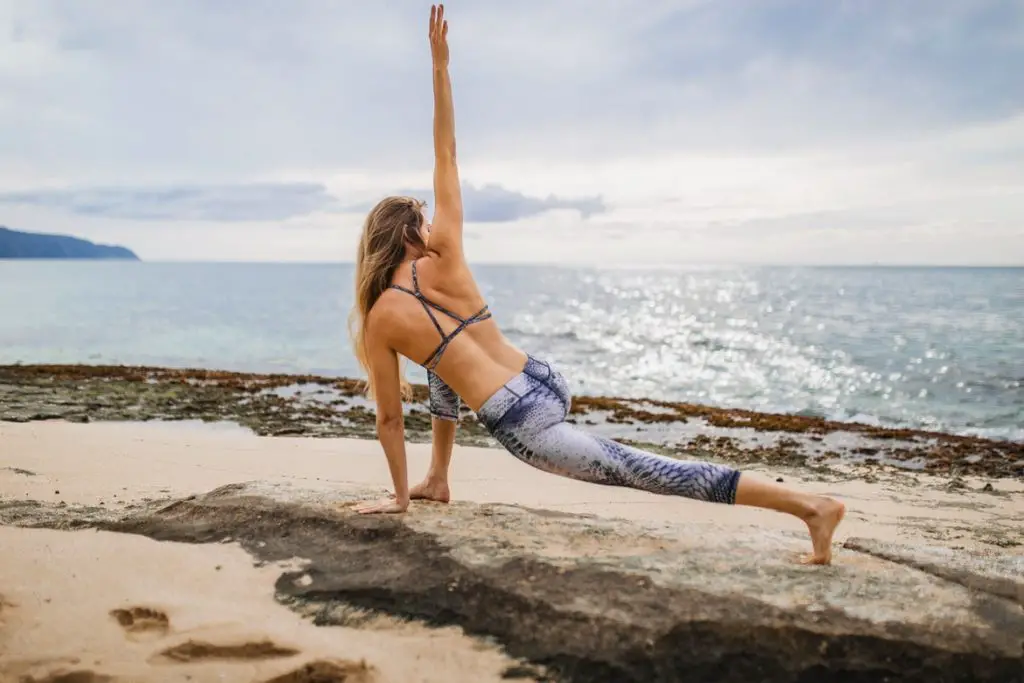 "Are they worth it?"
This question can be answered in many different ways depending on how you define "worth it." You can try to answer this question by looking at the cost-benefit ratio, meaning that you compare what you get for your money to how much money you pay. However, this is a little difficult because Lululemon isn't the most expensive clothing brand out there and their prices vary from style to style. Since quality varies from style to style as well, it's also hard to come up with a base price.
Also, if you are looking for clothes with a very specific function or design, they may be more expensive than other brands. Of course, cheaper brands won't always meet your needs, but it's important to do some research and figure out exactly what you want in your workout clothes before buying something expensive like Lululemon.
Another way to look at "worth it" is to compare a Lululemon pair of leggings to other brand offerings that are designed to be used for similar activities and have similar pricing points.
For example:
Even if we assume Nike's quality isn't as good as Lululemon's (which could be true or false), you get more bang for your buck with Nike. However, if you compare Lululemon's Invigorate High Risers to their own Base Pace High Risers, reviewers argue that the Base Pace leggings aren't too different from the Invigorate leggings with regards to material quality.
These examples show that in general, Lululemon makes good products in a range of styles but you have to read a little into it to get the most for your money. It's known that they are slightly more expensive than other brands in their class when it comes to sports clothing (though this may change depending on sales). Whether or not Lululemon clothes are worth buying depends on your individual needs and shopping situation, but in general, they do offer good products for what you pay.
Do Lululemon leggings fit true to size?
This is a common question that pops up when people start doing research about buying lululemon clothing. The short answer is yes, they do fit true to size… but there's more to this story than just that simple answer. You see, some styles definitely run bigger or smaller than others depending on the fabric blend and cut off the legging (and sometimes even depending on color). Keep reading to learn more information about sizing lululemon leggings in general.
A look at prior issues with Lululemon Leggings
Lululemon has had major problems in the past with their leggings poking through seams, ripping at seams, and exhibiting other signs of poor quality workmanship. However, most of their problems seem to have been caused by choosing too thin of a fabric blend, using the wrong type of material for the temperature it would be worn in, and failing to sew seams with flatlock stitching. Flatlock stitching is designed to prevent rips at seams, so if you find leggings with flatlock stitching it's usually a good idea to avoid them.
These days, Lululemon seems to have mastered their craft and typically produce clothing that is very well made. They also have a 100% satisfaction guaranteed policy, which I think goes a long way in showing how much they care about the quality of their products and the happiness of their customers.
In conclusion – Are Lululemon Leggings Worth It?
Lululemon is a company that offers quality products at an expensive price. Their leggings, in particular, are known to offer great material and durability with the trade-off of paying more than other brands like Nike or Reebok.
The short answer is that Lululemon leggings are worth it if you need comfortable workout clothes, but not necessarily if your priority is to save money. If you're looking for other similar brands with the same type of quality, there are other brands out there at similar or even cheaper prices. However, these alternatives may not be as durable or effective as Lululemon. Ultimately, the decision comes down to what you're willing to spend and how much use you'll get out of them.
This post may contain affiliate links that at no additional cost to you, the site may earn a small commission. We only recommend products we would use ourselves and all opinions expressed on this site are our own.