ListedFit is reader-supported. When you buy through links on our site, we may earn a small commission.
Shopping for new athletic wear can lead to some uncertainties, especially when it comes to sizing.
You may have wondered whether Lululemon products run big or small, and finding the right fit is crucial for comfort and functionality.
In this article, we will delve into the sizing norms of Lululemon, with the aim to help you make the right choice for your wardrobe.
Lululemon dresses and sports bras are known to generally run small, so it's advisable to size up when considering these items.
For those on the smaller end of Lululemon's size range, such as sizes four and under, the dresses may feel particularly snug.
Understanding this brand's sizing quirks will ensure a better shopping experience and prevent unnecessary returns or exchanges.
It's essential to refer to Lululemon's sizing charts when selecting your activewear, as they provide guidance on sizes ranging from XS to XXL in both men's and women's clothing. These charts will give you the most accurate representation of the brand's sizes, helping to ease your decision-making process as you work towards finding the perfect fit.
Table of Contents
Lululemon Sizing: An Overview
Lululemon Size Chart
When shopping for Lululemon activewear, it's important to start with their official sizing chart to find the perfect fit. To ensure you get the right size, measure yourself or use your usual size as a reference.
The Lululemon size chart includes both lettered (e.g., XS, S, M, L) and numbered sizes (e.g., 4, 6, 8, 10) for different clothing items.
Alpha and Numeric Sizes
Lululemon offers both alpha (lettered) and numeric sizes for their activewear. For lettered sizes, use your waist and hip measurements as a guide to pick the right size for you.
For numeric sizes, Lululemon pants fit like a pair of chinos, meaning if you're a size 32 in other pants, you'll likely be a size 32 in Lululemon pants.
It's worth noting that Lululemon dresses tend to run small, so it's often recommended to size up for a better fit, especially if you're on the smaller end of the size spectrum.
Inseam Length
Inseam length is an important factor to consider when purchasing Lululemon activewear, as it affects the length and fit of the clothing. Lululemon offers different inseam lengths to accommodate various preferences and body shapes.
To find the right inseam length for you, measure the distance from your crotch to the bottom of your leg, or try on different sizes to see which length is most comfortable and flattering for your body type.
Remember, when shopping for Lululemon activewear, consult their sizing chart and consider the alpha and numeric sizes, as well as the inseam length. By taking the time to choose the right size, you'll likely find comfortable and high-quality clothing that fits your body well and allows you to enjoy your workout or everyday activities with confidence.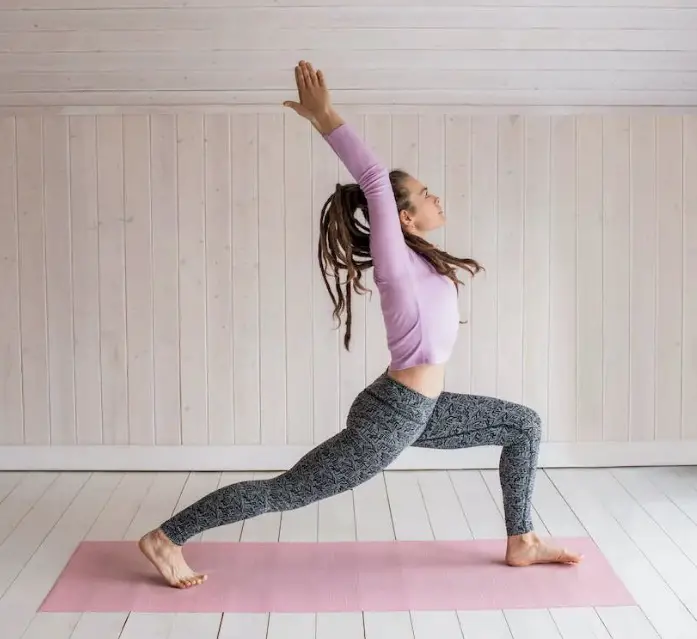 Analyzing Common Lululemon Products
Leggings and Pants
Lululemon leggings and pants generally run true to size, providing a comfortable fit for your workout or yoga sessions. The brand offers various fabric options such as Luon or Luxtreme, which are designed for maximum comfort, breathability, and flexibility. When selecting your size, consider your waist and hip measurements to ensure the perfect fit.
Bras and Tops
Lululemon sports bras come in high, medium, and low support levels but tend to run small as they aren't classified by cup or band size, making it challenging to find the perfect fit. To find your ideal size for tops, focus on your usual size, or consider sizing up if you're in between sizes.
Bottoms and Shorts
Whether you're looking for shorts for running or skirts for a casual day out, Lululemon bottoms generally fit true to size. However, some users have reported that certain shorts and skirts run slightly small, so you may want to try on a few different sizes to find the perfect fit for you.
Dresses and Swimwear
While Lululemon caters to a variety of styles, their dresses tend to run small, so keep this in mind when purchasing. As for swimwear, always consider your measurements and personal comfort level to ensure the best fit.
Jackets and Hoodies
Lululemon jackets and hoodies can sometimes run small, especially in the bust and arm areas. When shopping for outerwear, be prepared to size up if necessary to ensure maximum comfort and freedom of movement.
Tank Tops and T-Shirts
Lululemon's tank tops and t-shirts generally fit true to size, offering a comfortable experience during your workouts. Pay attention to the fit descriptions for each style, as some may offer a more relaxed fit while others could provide a snug feeling.
Shoes
Lululemon also offers footwear options, although sizing may vary by style. As with any shoes, trying them on or referring to the brand's size chart will help ensure that you find the best fit for your feet.
Remember, every individual's body is unique, so always prioritize your comfort and utilize Lululemon's size charts or try on products in-store to ensure the perfect fit for your specific needs.
Materials and Fabrics
Luon and Luxtreme
When it comes to lululemon clothing, materials play a key role in determining the fit and sizing. One popular fabric is Luon, which is often compared to cotton. This material makes super stretchy clothes that may seem small at first. But, due to its elasticity, it is intended to fit your body well, providing you with comfort and breathability.
On the other hand, Luxtreme is a fabric primarily used in lululemon's best-selling Wunder Under leggings. This sleek and supportive material offers a cool, smooth feel and is composed of 69% nylon and 31% Lycra elastane. With its high elastane content, it provides a nice stretch, and garments made from Luxtreme tend to run true to size.
Swiftly and Nylon
Another favorite is the Swiftly fabric, often found in tank tops and performance tees. It's designed to give you a slim and tight fit. Due to this, you might find that lululemon tops made with Swiftly fabric tend to run small. To achieve the desired fit and feel, you may want to consider sizing up when buying garments made from this material.
Lastly, nylon is a component of many lululemon fabrics, such as Luon and Luxtreme. This synthetic material contributes to the stretch and support of the garments. When considering lululemon sizing, keep in mind that nylon's properties can also affect how the clothing fits.
Remember, different fabrics have different characteristics, and understanding their properties can help you make informed decisions about lululemon sizing for your unique needs.
Fitting and Comfort
The "True to Size" Question and Fit
When it comes to Lululemon products, for me, they do tend to run a bit small. But some of their clothing items may fit true to size depending on the specific product.
For example, their Wunder Under tights are known to fit quite true to size, I think this is mainly thanks to their Luxtreme fabric.
But above everything, I think it's important to try on the products and as mentioned, consult their size chart before making a purchase.
Stretchy Materials
One of the reasons I think Lululemon's activewear is so comfortable to wear is due to their stretchy materials.
Their popular Luxtreme fabric is both sweat-wicking and offers incredible stretch, which gives a comfortable and supportive fit.
Similarly, their other fabrics like Nulu are designed to be softer and more lightweight with an added stretch, giving a higher level of comfort during your workouts.
Luxtreme® fabric: sweat-wicking, supportive, and stretchy
Nulu™ fabric: soft, lightweight, and stretchy
Pilling
Pilling can be an issue with some Lululemon products, which can affect both comfort and appearance. To minimize pilling, follow the care instructions, such as washing on a gentle cycle and hanging to dry. Also, avoid wearing clothing items made from delicate fabrics during high-impact activities.
Hemming
To ensure the best fit and comfort, Lululemon offers complimentary hemming services. If your tights or pants are too long, bring them into a store, and they'll be tailored to your desired length. This will ensure a more comfortable and customized fit, resulting in a more enjoyable workout experience.
Comparing Brands and Sizes
When it comes to finding the perfect fit in athletic wear, it's important to compare different brands and understand their sizing variations. In this section, we will discuss how Lululemon compares to other popular brands like Nike, Adidas, and New Balance in terms of sizing.
Nike
Nike is a well-known brand for its athletic wear, and when it comes to sizing, they are generally true to size. However, some of their clothing may run small for certain individuals. For example, their compression garments and some sports bras cater to a tight fit for increased support. Therefore, you might need to size up depending on your preferences for comfort and fit. It's always a good idea to check Nike's size chart and read customer reviews to ensure you find your ideal size.
Adidas
Adidas is another popular brand for athletic wear that typically runs true to size. Similar to Nike, some garments, like their compression wear, might fit snugly. Additionally, you might find that their tops, such as the Swiftly line, run small due to their slim fit design. So, it's best to check the size charts and read customer reviews to determine the most appropriate size to suit your needs.
New Balance
New Balance is known for its running shoes and athletic wear, and their apparel generally runs true to size. However, some customers may find that New Balance's shoe sizing can vary depending on the model. Comparison with other brands may also show slight differences in sizing. Just like with any brand, consulting the size chart and customer reviews can help ensure that you find the perfect fit for your preferences and comfort level.
Remember, it's essential to consider your own body shape and comfort preferences when choosing athletic wear. Take into account the fabric, design, and function of the garment as well to ensure satisfaction with your purchase.
Does Lululemon Run Big or Small? A Quick Sizing Guide